Samsung Exynos Auto V9 automotive processor to power Audi infotainment system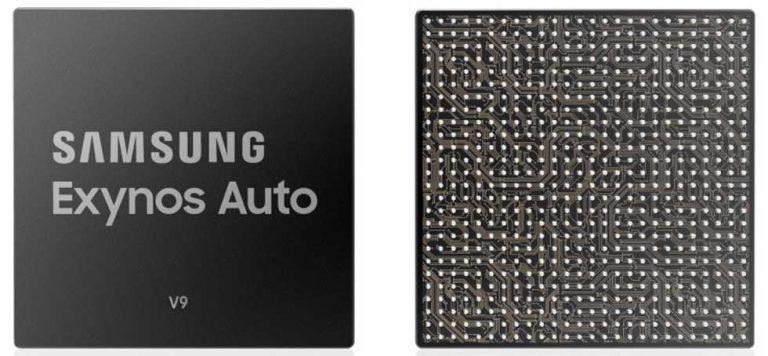 Samsung has announced that it will be working with Audi to provide the first automotive-branded processor, the Exynos Auto V9, to power Audi infotainment systems. The chip will be the brain of Audi's next-gen in-vehicle infotainment (IVI) system that is expected to debut by 2021. Samsung says the Exynos Auto V9 is a powerful processor designed for advanced IVI systems that display content on multiple screens.
These systems will provide information to drivers and passengers giving a safer and more enjoyable in-vehicle experience. The chip uses 8nm process technology and packs ARM Cortex-A76 CPU cores, Mali G76 GPU, premium HiFi 4 audio DSP, an intelligent neural processing unit (NPU) and a safety island core supporting Automotive Safety Integrity Level-B.
Samsung also wraps in support for fast and power-efficient LPDDR4 and LPDDR5 DRAM. Exynos Auto V9 supports up to six displays and twelve camera connections for various sub-system content. The chip has eight Cortex-A76 cores that operate at up to 2.1GHz.
The GPU has three separate, dedicated sets of Mali G76 GPU cores that seamlessly support multiple systems like instrument clusters, a central information display, and rear-seat entertainment. The chip has four HiFi 4 audio processors for "vivid and realistic sounds."
V9 also features a NPU for digital concierge service that intelligently manages a safe and personalized driving environment. The NPU can process visual and audio data for face, speech, and gesture recognition.