Samsung Experience 9.0 detailed: Dual Messenger, Color Lens, better search and more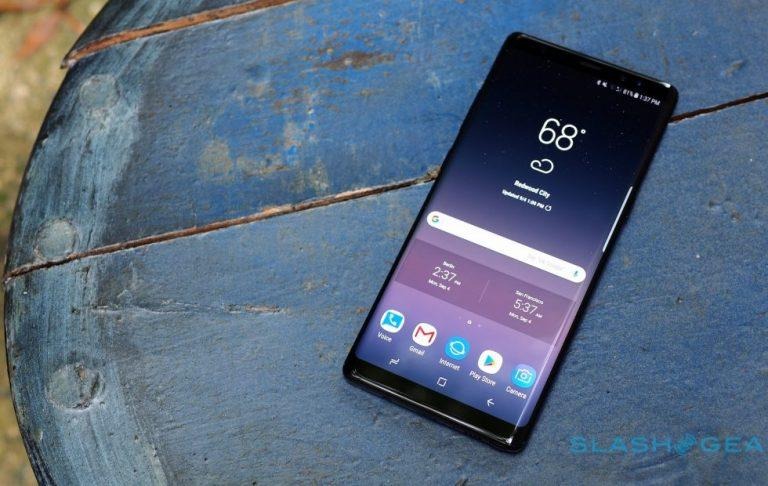 The Galaxy S8 Android Oreo beta program wrapped up last month, and now we're getting a look at some of the features arriving in Samsung Experience 9.0. Per infographics from Samsung, Galaxy owners can expect a customizable keyboard toolbar, high-contrast keyboard options and other new accessibility-based features, better search results, Dual Messenger, and more.
Samsung runs through the various Experience 9.0 features in a bunch of graphic cards explaining what Galaxy S8 and Note 8 owners can expect. Keyboard toolbars, as mentioned, will be customizable by allowing the user to drag and drop items, such as sticker and emoji icons, to new positions. Users who have vision troubles will benefit from the addition of new high-contrast keyboards found under the Accessibility menu.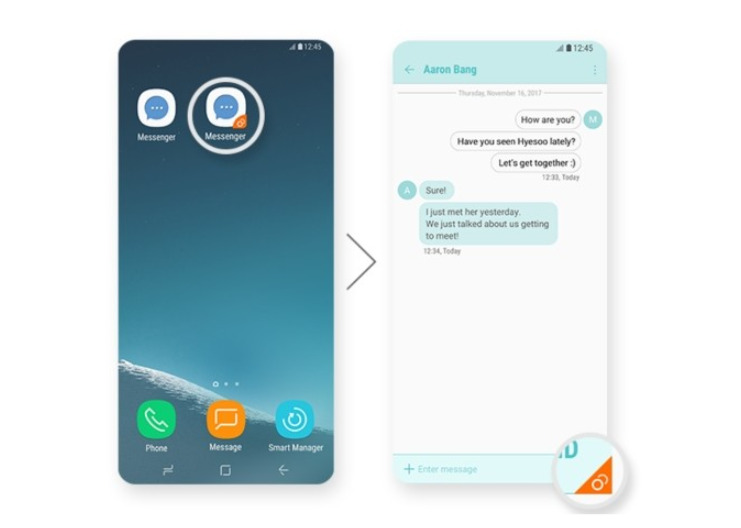 Another new accessibility feature found in Samsung Experience 9.0 is Color Lens, which applies a color over the screen to eliminate the white background and potentially help relieve eye strain. The new experience will also bring convenience features, such as the ability to view Samsung Cloud storage space with a quick glance and opening Samsung Cloud straight from the Home screen.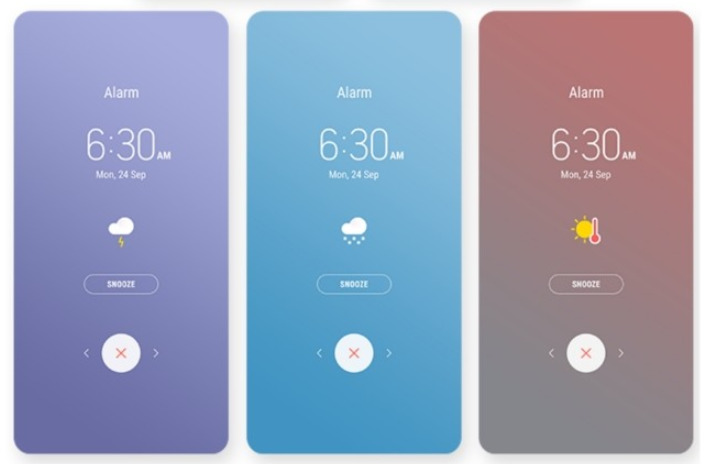 That's only the start, though. Samsung explains that Experience 9.0 will bring a bunch of Bixby Briefing screen colors plus background music. Searching for apps on the phone will be both faster and smart, too, according to Samsung, thanks to a new Finder. When typing, a full list of recommended apps will appear; as well, results from things like email, messages, and files will appear in tappable cards.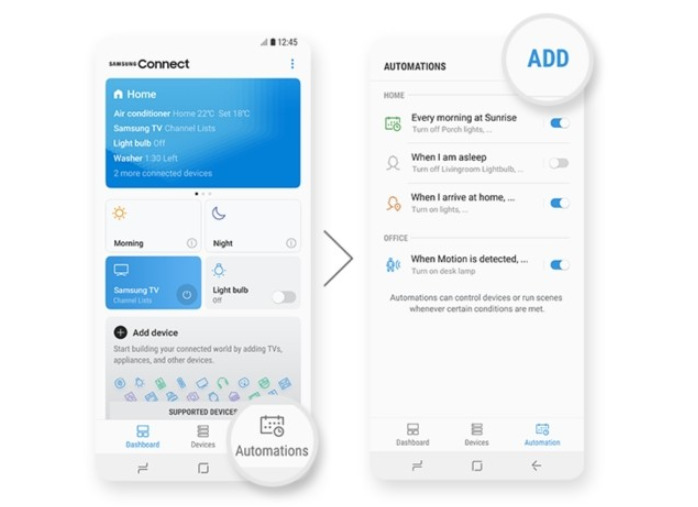 Users are promised new stickers, emojis, and GIFs. Users will also get cards in their device's dashboard, which Samsung explains will make it easier to access that content. The experience will also get Automations, which enables users to manage their devices with Samsung Connect. One example provided is using Automations to set up smart lights that turn on and off at specific times.
Samsung explains that its new experience will also bring Dual Messenger for using two accounts within the same messaging app on the same phone. Users will then be able to access those messages in the same place, with each account distinguished via special badges. Other features include the ability to apply due dates and snooze emails in Exchange Active Sync accounts, there will be DeX support for FHD and WQHD monitors, a full-screen Game Launcher in DeX, plus a wider Apps screen.

SOURCE: SamMobile