Samsung exceeds expectations with $7.4 billion Q3 profits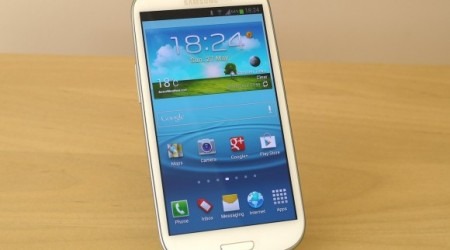 Earlier this month, Samsung stated that it expected profits of $7.28 billion for its third-quarter. The Korean company has surpassed that number, however, with its Q3 earnings press release boasting $7.4 billion in operating profits and a net income of $5.97 billion. The company's Q3 profit in 2011 was $3.8 billion.
According to the press release, Samsung's revenue is due primarily to smartphones and a "stronger demand for display panels." The company's Mobile Communications Business accounted for over half of the company's revenue, while a higher demand for LCD and OLED panels contributed significantly to the Korean giant's overall profits. Samsung's Digital Media and Communications experienced a 41-percent year-on-year increase.
Said Robert Yi, Senior Vice President and Head Investor of Relations at Samsung, "The business environment remained difficult with global economic uncertainties persisting amid the fiscal concerns in the US and Europe. However, we continued to break our quarterly profit records." Yi went on to state that it is expected that market competition will grow, but that the company will attempt to sustain its earnings in Q4 by "implementing strategies we have developed for our businesses."
According to the press release, demand for smartphones and tablets is expected to increase throughout the rest of the year. On the other hand, demand for PC DRAM is expected to drop due to excess supply, with Samsung's Semiconductor segment reporting a year-on-year sales drop of 8-percent. Decreased digital appliance sales is also expected due to an "unfavorable market."