Samsung eUFS 3.0 goes into mass production, too late for Galaxy S10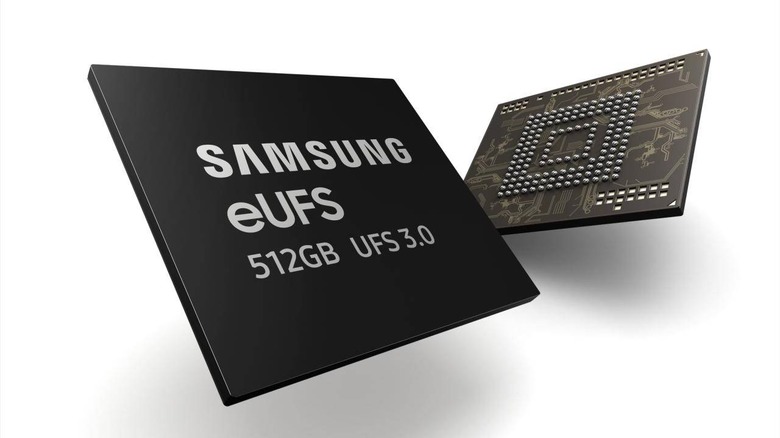 Samsung proudly boasted about the Galaxy S10+'s 1 TB internal storage but that might already be outdated before the year is over. That large data storage, the largest among phones, is already on the eUFS 2.1 standard that is faster than most internal smartphone memory these days. But now Samsung has just announced the production of eUFS 3.0 that is even faster and, yes, there will be a 1 TB capacity coming later this year.
Most smartphones these days still use eMMC storage which is regarded to be the slowest type of embedded storage around. The faster Universal Flash Storage standard has been around since 2011 but few actually use the embedded version (eUFS) for smartphones. Samsung is the notable exception and has been putting eUFS flash memory in its flagships for years now.
eUFS 3.0, which was formally launched January last year, promises double the sequential read and write speeds as well as 36% faster random I/O access compared to eUFS 2.1. The latter only went into production early last year and is the storage being used in the Galaxy S10, at least based on very early benchmarks.
Samsung has started mass production of a 512 GB eUFS 3.0 storage which stacks eight 512 Gb (Gigabit) V-NAND die in a single chip. A 128 GB version is also being made and will launch this month. That will be in time for the Galaxy Fold to be one of the first to use the faster storage chip. In the second half of the year, Samsung will be making 1 TB and, strangely, 256 GB versions, just in time for the next Galaxy Note.