Samsung documents leak hinting at Galaxy S7 with Snapdragon 820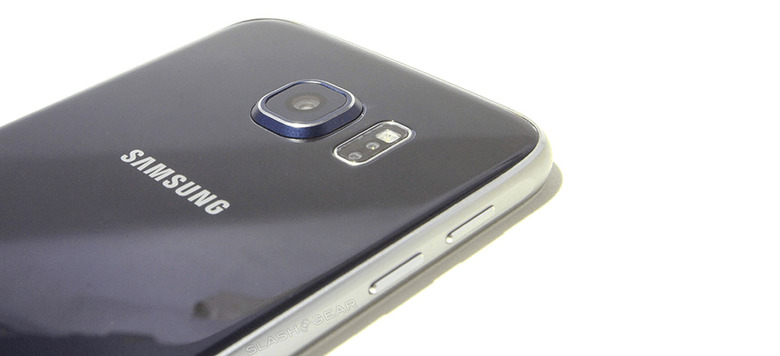 Samsung is always working on the next big thing when it comes to smartphones. The Galaxy S6 and S6 Edge are old news on the market and prices are already coming down in an effort to move more devices. Samsung has never been exactly watertight when it comes to details leaking about future products. A recent leak has dropped a few hints about the Galaxy S7 smartphone.
The leaked documents show that Samsung is considering the Snapdragon 820 chipset for a version of the S7. The documents list a date of 9/11 to add the MSM8996 processor for the Jungfrau device. An earlier leak claimed that the Galaxy S7 was going by the codename Jungfrau and that Samsung was considering a Snapdragon 820 as the chipset for the smartphone.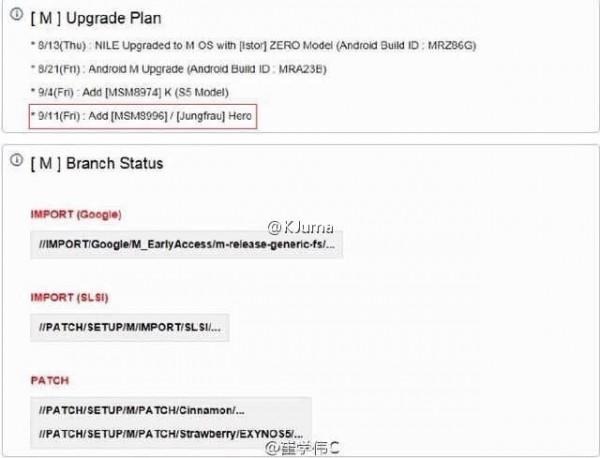 That original leak did hint that a version with a Samsung Exynos processor was in the works as well. The leaked documents also mention the Android M upgrade Samsung is working on. Interestingly, the Jungfrau codename is alongside the word Hero.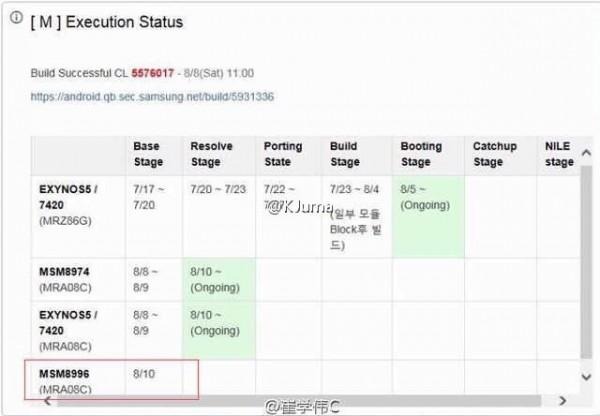 What that means we aren't sure, the device will certainly be Samsung's hero phone at launch so perhaps it's nothing more than that. Later this week Samsung is expected to go official with the Galaxy Note 5 smartphone and the Galaxy S6 Edge Plus devices.
SOURCE: gforgames