Samsung displays their big screen TVs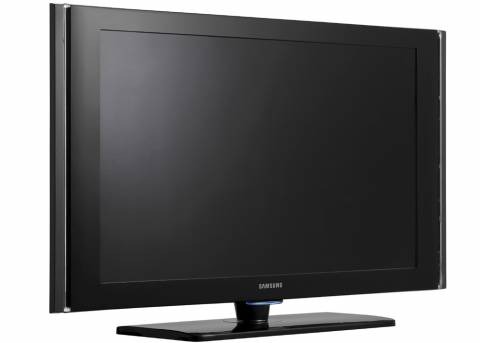 If you're looking to buy a TV during the holiday season, Samsung will have you covered there as well. Here's a couple of  their new 81 Series LED displays you can look forward to during the holiday season.
In terms of sheer size, they have their largest LCD TV at 70 inches that features their Auto Motion PlusLED  technology to handle motion blur at 120Hz and refreshes the images displayed twice as often as conventional 60Hz CCFL LCD models. Not only will this one be big, but it's going to be crystal clear as well.
While a 40-inch LCD TV isn't going to win any awards for the largest screen, it has already won this year's SID Gold Award for Display of the Year. One of the advantages of this screen is that it features an LED-backlit screen which gives it an incredible 100,000:1 contrast ratio, five times that of conventional LCD screens. You'll also find the color saturation to be 105% of the NTSC standard. If you're looking for a great TV that's big, but not huge, this could be the one.