Samsung DeX Dock apparently works with Windows 10 Mobile Continuum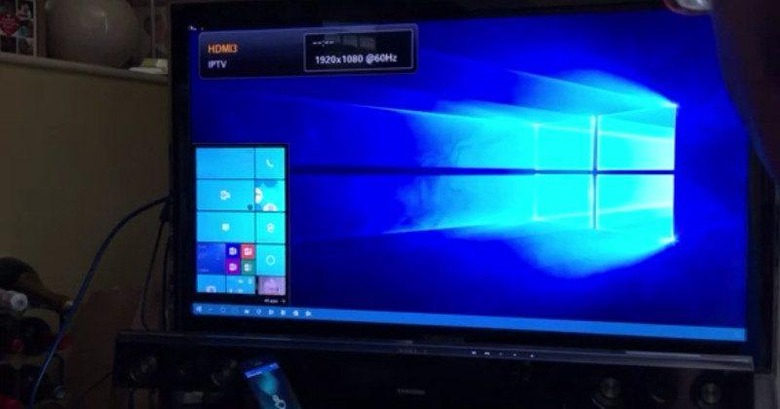 Samsung's DeX is hardly the first attempt at offering a desktop-like interface and experience using a Galaxy S8, a dock, and peripherals. While far from perfect or done, the advantage of hindsight allowed Samsung to deliver a somewhat better experience than, say, Microsoft's equivalent Windows 10 Continuum. Those two share a lot in common in idea and required accessories but apparently they might be sharing more than that. Out of curiosity, Youtube user Gary "gazcart" Carter tried to put his old Lumia 950 into the Samsung DeX. Lo and behold, it actually works like Microsoft's own Continuum Dock.
The way both Samsung DeX and Windows Continuum work is that you have to plug a compatible phone into a certain dock connected to an external display. Rather than simply mirror the phone's screen however, this outputs a special interface that mimics a normal desktop experience. Of course, the key diffrence is that DeX is Android-based and Continuum uses Windows 10.
Both, however, also require special docks to work, most of them proprietary to each company. Only Samsung's own DeX dock works with the Galaxy S8 and S8+. So it might be a pleasant surprise, at least for users who own both a Galaxy S8 as well as a Continuum-capable Windows 10 Mobile device, that the DeX Dock works with Continuum too.
Although Microsoft has been silent lately about Continuum, and Windows 10 Mobile in general, there might be a resurgence in interest with Windows 10 S' push for a Windows Store-only system. On the other hand, DeX does look promising but Samsung has a lot of work left to be done to even make it close to being a daily work environment for users.
VIA: Gizmodo