Samsung details Knox and HomeSync sharing system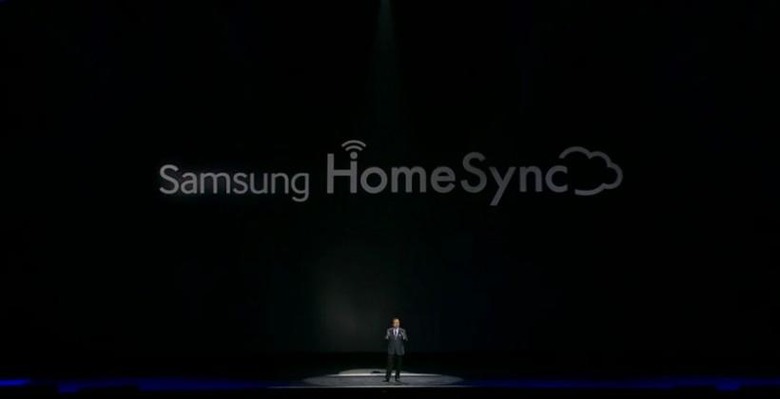 We're here live at Samsung's GALAXY S 4 unveil event in New York City, and the company has unveiled a new feature called HomeSync, which is essentially a home-based cloud storage solution for you and your family. Up to eight family members (or just general users) can push content to a storage box at home, and phones pair with it using NFC. Samsung also unveiled Knox, which is a new feature that keeps your personal life and work life separate on the GALAXY S 4.
HomeSync is basically a home server, and it has 1TB of storage, which is plenty to store all store all sorts of media that you can access on the go. Although, rather than being an actual cloud storage service, the storage is in your home rather than somewhere in a server farm.
The system allows content thats played on a TV to be viewed by the GALAXY S 4 in full 1080p if the video file is rocking it. The big kicker here, though, is the NFC capability. All you have to do is tap the device on the home box and content appears on the S 4. It's a pretty nifty system, and quite a unique one at that.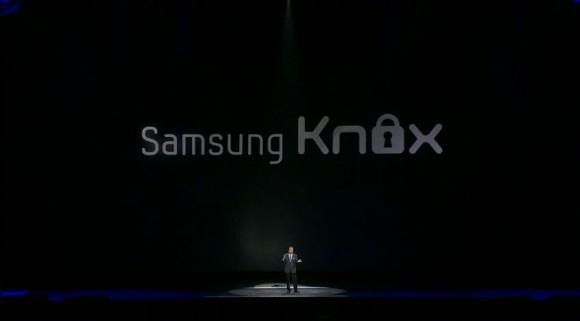 As for Knox, it's essentially a service that allows for enterprise-level security on the phone, as well as the ability to store all of your personal content, which is very similar to BlackBerry Balance. Knox keeps all of your business files and personal files separate, that way you don't mix the two accidentally.