Samsung debuts PRO Plus 128GB microSD cards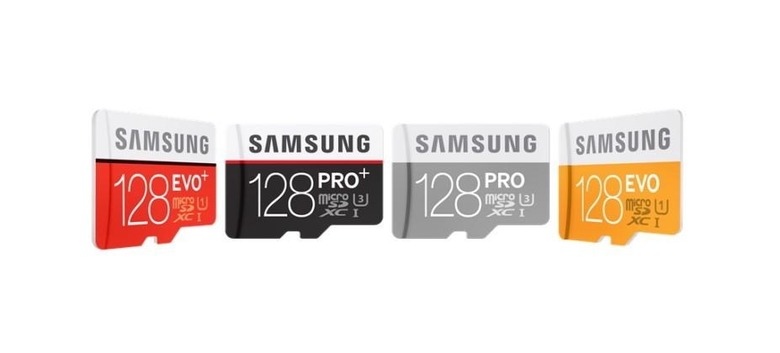 We may receive a commission on purchases made from links.
Samsung has just announced the addition of a 128GB option to its PRO Plus microSD card lineup. The flash memory solution is aimed at offering the most storage possible for multimedia content, especially when demands for capacity and speed are increasing as more devices like action cameras, drones, DSLRs, and smartphones are capable of recording and playing 4K video.
"We are seeing a fast increase in 4K UHD video recording and playback, and therefore a growing need for higher memory storage volume and faster transfer speeds," said a Samsung representative. The PRO Plus 128GB microSD card will give users more options when it comes to space-consuming content like high-resolution video, photography, and multimedia on mobile devices.
The high-capacity card uses MLC NAND flash memory, and offer read speeds of up to 95MB/s and write speeds as high as 90MB/s. Samsung boasts that it's also secure enough to handle storing and transferring professional-grade photos and 4K UHD video.
As for what users could do with a 128GB microSD card, the possibilities seem endless, but here's a few concrete numbers to know what we're dealing with: the card can store up to 3 hours, 50 minutes of 4K UHD video, or 16 hours, 20 minutes of video in Full HD. As for photos, there's room for a maximum of 10,940 images, and on the music side it can handle 30,670 MP3s, all according to Samsung.
SOURCE Samsung