Samsung debuts LEVEL U, a neckband-based Bluetooth headset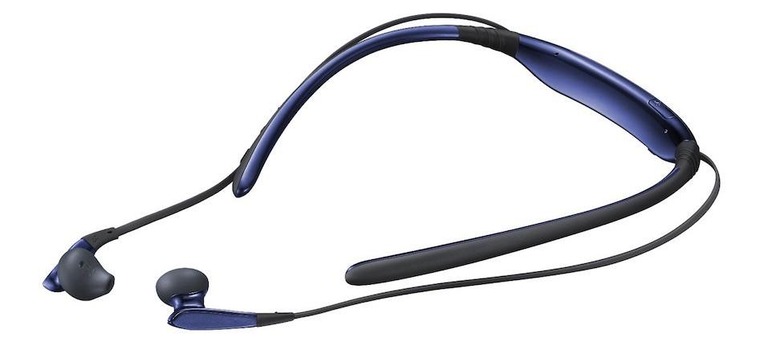 Samsung has just announced a new wireless Bluetooth headset, dubbed the LEVEL U, that sports a new ergonomic design, along with functionality not only for listening to music, but for text-to-speech applications as well. Rather than a headset that rests over the top of the head, the LEVEL U has a neckband that rests around collar-level, attached to traditional earbud-style headphones. The whole unit only weighs 33 grams, and the neckband is adjustable with joints made of flexible urethane.
The side of the neckband has raised buttons for controlling music playback via play/pause, volume, and skipping forward. The comfortable, noise-canceling eartips snap together magnetically to prevent tangles and hassle when not in use. The LEVEL U pairs with a smartphone or other mobile device via Bluetooth 4.1, which Samsung says helps offer CD quality audio without the need for a wired connection.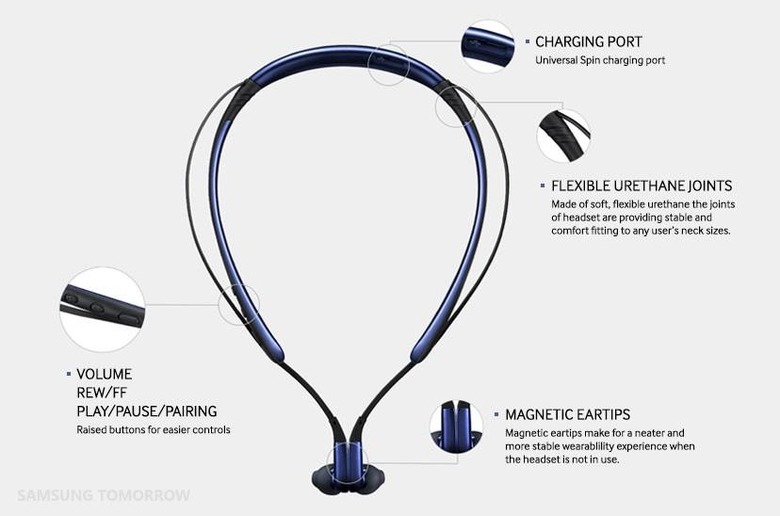 Beyond listening to music, the headset will of course let users handle phone calls hands-free as well. There are two microphones, one for catching your voice and the other for filtering out external noise. The LEVEL U can also be combined with an Android app that will enable text-to-speech features such as notifying wearers of missed calls, calendar events, alarms, and the remaining battery life.
Samsung says the LEVEL U boasts of a battery life offering 10 hours of audio playback, 11 hours of talk time, and 500 hours of standby time. The headset is available starting today on Samsung's website for $69.99, with a choice of either black/blue or solid white colors.
SOURCE Samsung