Samsung D880 Duos mobile phone has two SIM card slots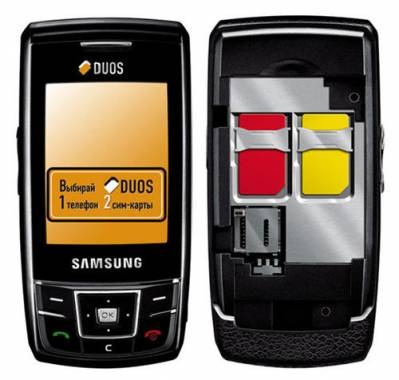 Dual SIM cards, not so fresh of an idea, dual SIM cards from a major manufacturer, and not an Asia-only handset, that's a new idea. This time its coming from Samsung and is headed for mainstream Europe.
Why on earth would someone want a phone with two separate SIM cards? Several reasons, lets say you travel a lot, you could have one for local usage, and then one for travel, or one for work, and one for personal use, or you could be some sort of spy and need more than one phone number.
Who cares why you need a phone with two SIM cards, the fact is you can have it now. Both cards can work at the same time for calls, messages, mobile browsing, email, and carrier specific services, you just have to select which card you want to use at the time.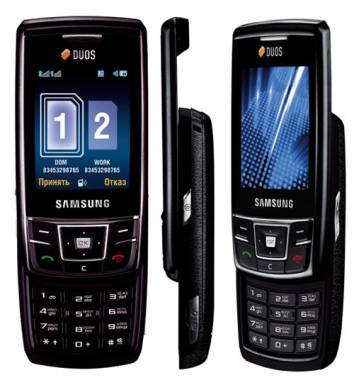 For incoming calls, if you see it coming in, it shows which card its from, if you miss it, it also shows which card it came from, and you can set a different ringtone for each card. The phone is only 2.5G as far as Internet access goes. It's a slider with a 2.3-inch QVGA screen, a 3.2MP camera which is pretty nice, an FM radio, Bluetooth with A2DP, and tri-band GSM and EDGE connectivity.
There isn't anything mentioned about any sort of flash storage, but it wouldn't make sense to but A2DP on a phone that can't store and play music, so I am going to assume it has some sort of storage. Regardless, you better have a good use for the dual SIM cards because this phone is going to cost you about $700 and should be available in Europe in November.
SAMSUNG D880 DUOS DUAL SIM CARD PHONE [via unwired view]