Samsung Corby Gets Launched for the Young People of the World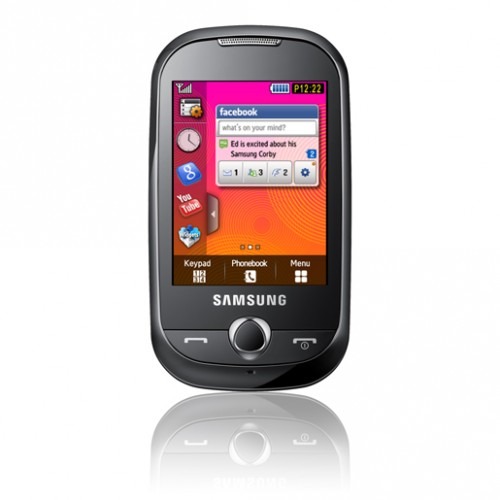 The mobile phone industry is huge, and it touches almost everyone's lives at some point or another, usually whether they like it or not. In the case of parents all around the world, saving money is usually paramount when selecting a phone for their kids. Of course, it's usually about the look of the thing, well before price, on the other side of the coin. So, is there a happy middle ground? Samsung thinks they've found it.
Yesterday, Samsung announced the availability of their new touchscreen phone, known as the Corby (S3650). The device is a full touchscreen device, primarily aimed at the younger mobile market, as well as those who strive to be constantly socializing within the prominent sites like Facebook, Twitter, and MySpace. Samsung's touchscreen strategy, "touch for every lifestyles" seems to be hitting a head with this phone.
"We see strong growth opportunities in this sector and will continue to pioneer new markets with innovative technology. The Corby is consistent with Samsung's legacy of developing new products and technologies designed for specific audiences and bringing new devices quickly to market," explained JK Shin, Executive Vice President and Head of Samsung Electronics' Mobile Communications Division.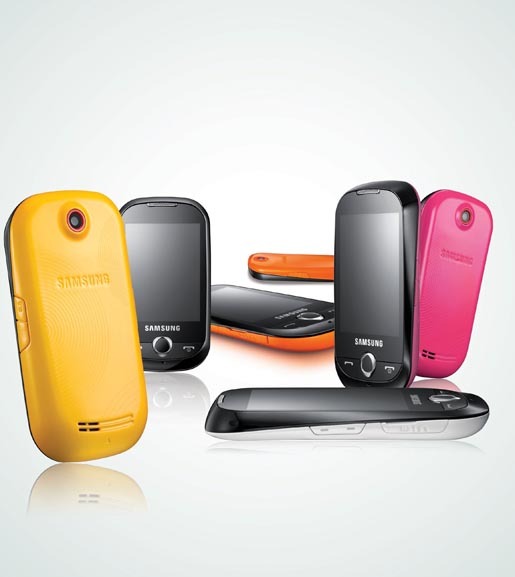 The phone itself has a 2.8-inch resistive touchscreen, 2-megapixel camera, music player, web browser with Samsung's one-finger zoom, speakerphone, messaging, MicroSD slot for memory expansion, and the social networks applications pre-installed on the device. The Corby is a GSM quadband phone, with support for EDGE, but no 3G. The phone's face is black, but the back panel can be switched at will in a variety of colors, including: yellow, orange, white, and pink. And while the phone is aimed at teens all over the world, Samsung is only initially launching the device in the European market. It will go for 150 Euros (or about $213) later this month.
[via Samsung]