Samsung Cinema Screen is a 34ft Ultra HD screen for movie theaters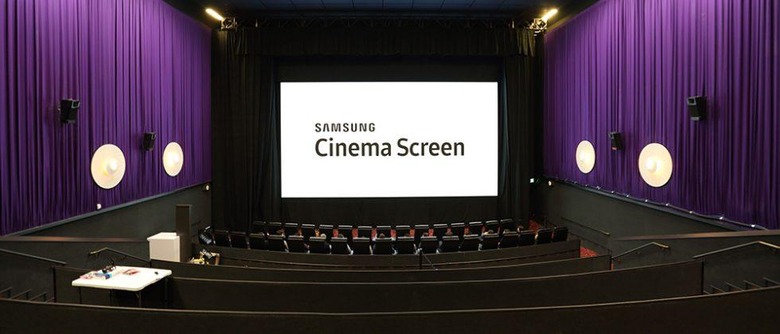 Movie theaters will soon have a new screen option courtesy of Samsung. The Korean company has taken the wraps off its new Cinema Screen, a massive 34ft screen designed for movie theaters that want an Ultra HD upgrade. According to Samsung, this screen is able to provide LED-tier image quality at a very high resolution of 4096 x 2160. The company is currently showing off its new screen at the Cinemark Century Orleans 18 XD Theater located in the Orleans Hotel & Casino.
The company's Cinema Screen is in the process of getting DCI certification, and is said to have already passed a compliance test at a Tokyo university. The demonstration in New Orleans is scheduled to coincide with one of the biggest motion picture industry events of the year, CinemaCon 2017. The demonstrations started taking place yesterday and will continue through March 30.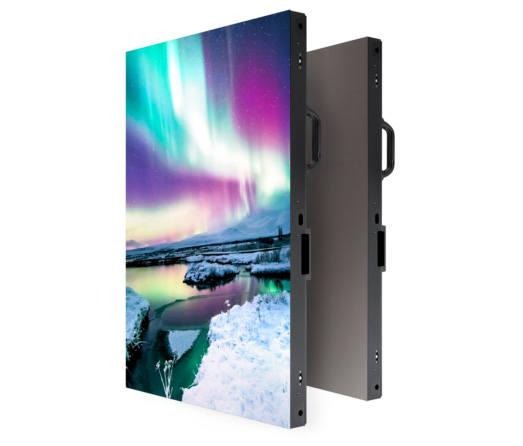 Samsung boasts that its new movie theater screen trumps DCI specifications, meaning its Cinema Screen offers a performance level above the traditional tech used by theaters. The company says its new screen is able to offer 'realistic presentation' and HDR content; the tech has an almost 10 times greater peak brightness level compared to standard projectors. Furthermore, Samsung says there's no distortion and an almost infinity:1 contrast ratio.
Talking about its Cinema Screen, Samsung Electronics America VP Sang Kim said:
As the popularity of advanced at-home entertainment systems and streaming platforms increases, theaters must reposition themselves as a destination for an incomparable viewing experience that consumers simply cannot encounter anywhere else.
SOURCE: Samsung