Samsung Chromebook Pro finally on pre-order, doubts remain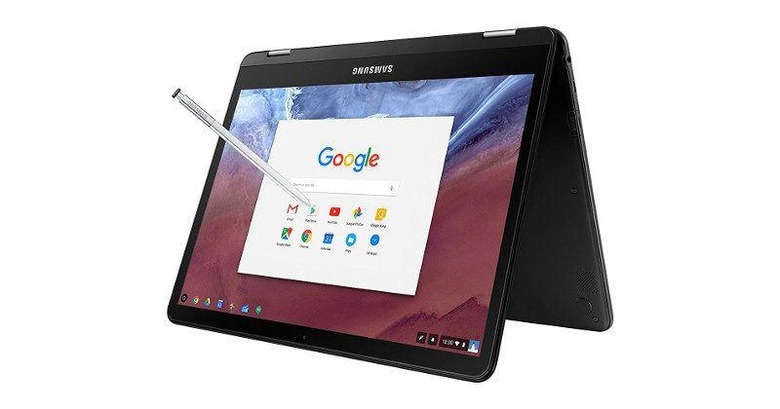 We may receive a commission on purchases made from links.
Were Samsung and Google listening in? Probably not but, just a week after word went out on how the Chromebook Pro is long overdue, the Chromebook Pro finally goes on pre-order, with a shipping date set for the end of the month. But while that does indeed seem to be good news, the issues that supposedly caused the delay in the first place still casts a cloud of doubt over what is set to be the most premium Chromebook to date.
Hardware-wise, the Samsung Chromebook Pro is a dream come true for a Chromebook fan. Power-efficient Intel Core m3, high-resolution 2400x1600 12.3-inch screen, 360-degree foldable design, Wacom-powered "PEN". In short, it's the ultimate Chromebook productivity machine.
If the Chromebook Pro were just that, we could stop there. But there has to be something more to this $550 device. Indeed, Samsung and Google bill this convertible as the fusion of Chrome OS and Android, the reference device, so to speak, of how Android apps are to run on Chrome OS.
But that particular feature is the biggest question mark so far. Chrome Unboxed, for example, notes that Chrome OS 59 won't be coming until mid-June, perhaps later. That version of Chrome OS is expected to update the Android support to Nougat, which is critical in improving the performance and behavior of Android apps on Chrome OS.
With a May 28 shipping day, that means that pre-orders of the Chromebook Pro will be receiving a device that still has to be updated in a few weeks. More importantly, it means they will be receiving a device that might not be putting its best foot forward. At a time when Microsoft is making a huge grab for the education market with Windows 10 S, it's not a misstep that Google and its Chromebook partners can afford.