Samsung Chromebook Plus (V2) keeps the S-Pen and adds a second camera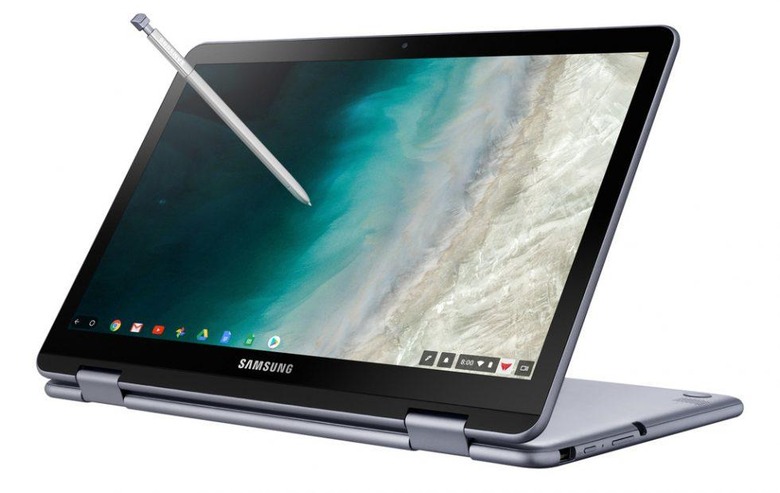 Samsung has announced a refresh of its Chromebook Plus, which we were first introduced to last year. We shouldn't expect just a rehash of last year's model, however, as Samsung seems to making some fairly significant changes in 2018's device. We also don't have very long to wait before it's available, as Samsung is launching the Plus (V2) before the end of the month.
Like its 2017 predecessor, the Chromebook Plus (V2) includes a 12.2-inch display, only this time around, resolution takes a dip to 1920x1080. FHD resolution is far from a problem on a laptop, but one thing to consider is the fact that the 2017 Plus boasted a resolution of 2400×1600. The screen is still touch-enabled, as it would need to be in order to get the most out of its convertible design.
The standout feature of the Chromebook Plus – S-Pen functionality – is returning this year, allowing you to use the device to jot down notes, create sketches, sign documents, and even crop screenshots. S-Pen support reinforces the notion that Samsung wants this to be your daily driver, as it allows you to do more than you would with a typical Chromebook.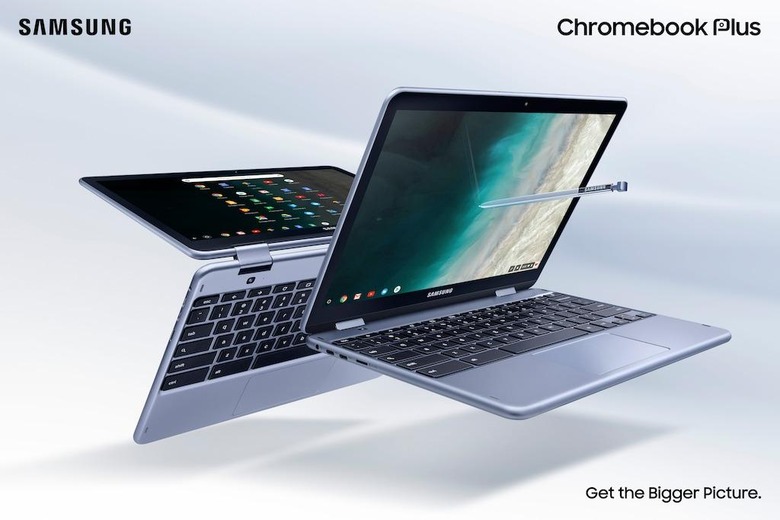 Other specifications for the Chromebook Plus (V2) include an Intel Celeron 3965Y processor, Intel HD Graphics 615, 4GB of RAM, and 32GB of storage. You can expand that storage with the included microSD reader, and the Chromebook Plus V2 also includes two USB-C ports, a USB 3.0 port, and a 3.5mm headphone jack.
Interestingly, Samsung has outfitted this device with a 1MP front-facing webcam and a 13MP camera that boasts F/1.9 aperture and autofocus on the keyboard deck. This camera can be used when the Plus (V2) is folded into tablet mode, though it might see limited use if you've got a decent smartphone in your pocket.
This year's Chromebook Plus is actually slightly more expensive than its predecessor, though not by much. Samsung has given it a price tag of $499.99, which is about $50 more than the launch price of last year's model. It'll be here on June 24, with Best Buy serving as the main (and possibly exclusive) retail partner for the device.