Samsung Chromebook 4+ goes big with 15-inch screen and not much else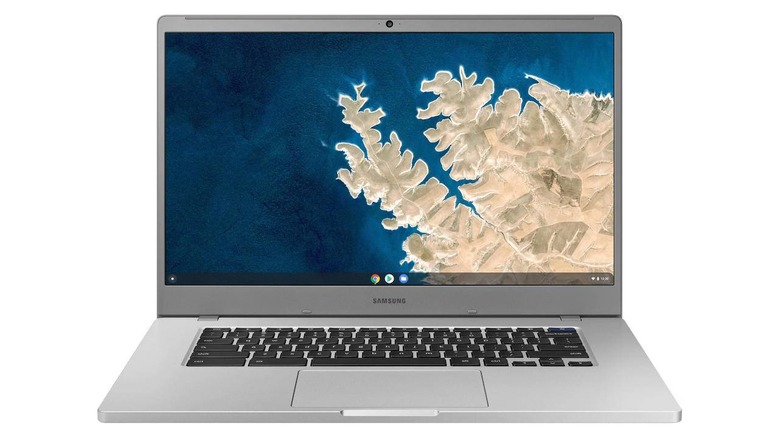 It may be the Pixel 4's time on stage in two weeks' time but it will be sharing the attention with Chromebooks. In addition to Google's own Pixelbook 2, there might be a few new Chrome OS laptops coming around that time as well. Perhaps trying to beat the rush or trying to go under the radar, two new Samsung Chromebooks have popped up. And while the Samsung Chromebook 4+ is notable for embracing a new larger size, it seems to have just put a giant body on a middling soul.
Given how the market flows and how Samsung goes, you wouldn't think that the Korean OEM would give Chromebooks a good run. And yet if this latest leak is true, this would be the fourth, even fifth, generation of Chromebooks carrying its name. Unfortunately, if this is representative of what Samsung is doing for Chromebooks, it might not last that long.
Chrome Unboxed spotted not one but two Samsung Chromebooks being listed in certain corners of the Internet. One, the Samsung Chromebook 4, bears a familiar 11.6-inch screen. The other, the Samsung Chromebook 4+, may be a bit more interesting because of its 15.6-inch display, a relatively recent development in the Chromebook market.
Sadly, that might be the only notable thing about the device. As far as the rest of the specs go, it might as well be stuck in the past. The Samsung Chromebook 4+, as far as one listing goes, runs on an Intel Celeron N4000 with 4 GB of RAM and a 32 GB eMMC storage. That 15.6-inch screen? Only an FHD 1920x1080 panel without any touch sensitivity. It at least has a USB-C port to get with the times.
At one point in time, Chromebooks were seen as cheap, cloud-centric computing devices for locked-down environments. But while Chrome OS has grown up to be more capable and more powerful, not all Chromebooks have grown up along with it. And for those specs, the $320 to $330 price on this Samsung Chromebook 4+ might be asking too much even.