Samsung ATIV One7 2014 Edition AiO has Full HD display and storage boost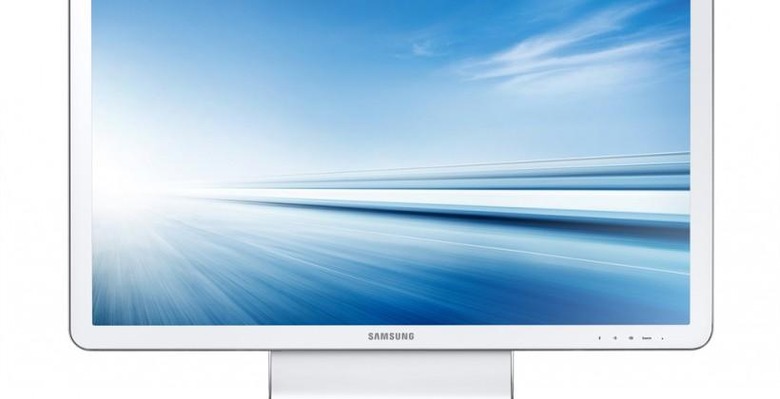 Joining the ATIV Book 9 refresh announced at CES today, Samsung has rolled out the red carpet for the ATIV One7 2014 Edition all-in-one, an update to the previous model that brings, among other things, a boost in the storage capacity and a Full HD display. Among the specs boost is also a promise of improved mobile connectivity, particularly in terms of PC-Mobile convergence with Samsung's various Galaxy devices.
The Samsung ATIV One7 2014 Edition has a 24-inch Full HD LED display with support for ten-point multi-touch and an aspect ratio of 16:3. Beyond that, the display is also promised to have excellent viewing angles at 178-degrees, and to also feature anti-reflection coating for better visibility in certain environments. This is accompanied by a couple of seven-watt speakers and Bluetooth Music Play technology.
Under the hood, users can choose from fourth-generation Intel Core i3 and i5 processors, as well as 8GB of memory and 1TB HDD or, depending on preference, a 128SSD with a 1TB HDD. There's a 1-megapixel camera on the front with a 720p HD resolution for video chats, while graphics come by way of an unspecified integrated graphics card. Software, not surprisingly, is Windows 8.1 of the 64-bit variety.
Connectivity includes a couple USB 3.0 ports, as well as two USB 2.0 ports, and HDMI-in and out, RJ45, a combo jack for headphones and microphone, a 3-in-1 SD card reader, as well as an HDTV connectivity support, depending on service. The all-in-one will be available in white, and weighs in at a decent 7.3 kilograms — not bad, considering its 575 x 345 26 millimeter dimensions. Beyond this, there's also some eco concerns, namely in the ability to remotely power the machine on when away when needed, rather than leaving it on non-stop for remote access.