Samsung ATIV Book 9 2014 Edition 15.6" laptop promises "ultimate portability"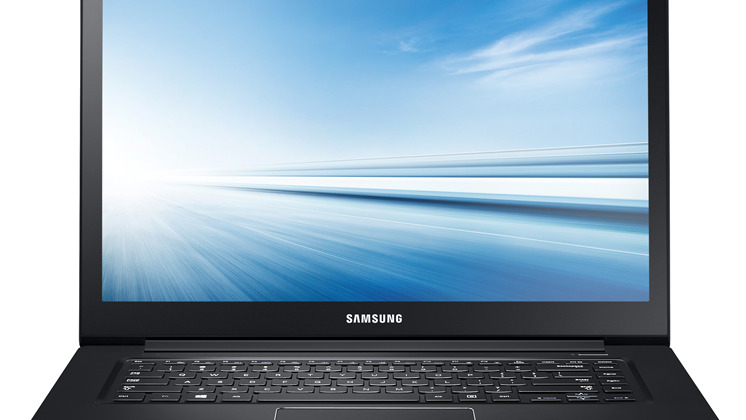 Among Samsung's CES offerings today was the ATIV Book 9 2014 Edition, an update to its previous model that brings, among other things, increased portability and additional functionality. The 15.6-inch display is being hailed as both 20-percent brighter and 125-percent higher definition than the original model, as well as having wide-angle viewing that allows it to be used in a variety of situations.
The Samsung ATIV Book 9 2014 Edition features a 15.6-inch Full HD 1920 x 1080 resolution display, as previously mentioned. The operating system is Windows 8, which is accompanied by some familiar and powerful hardware under the hood — Intel Core i5 and Core i7 processors and Intel HD Graphics 4400. There's 8GB of memory, and storage can go up to 1024GB via dual SSDs, providing ample storage for those who prefer local storage over the cloud (or have a lot of data for both).
There's a 720p HD camera for chats and such, all of it contained in a machine that weighs a modest 1.85 kilograms and measures in at 374.3 x 249.9 millimeters. As far as connectivity goes, there's a couple USB 3.0 ports, a single USB 2.0 port, a mini VGA and regular HDMI, RJ45 with adapter, SD, Headphones and Microphone port combo, and a Slim Security Lock.
One of the most notable aspects of the latest ATIV is the 14-hour battery life, allowing it to be used all day without worrying about when and where to plug in. The keyboard is being hailed as ergonomic for both performance and "maximum comfort". Also serving as a bragging point is the combination of a Wolfson DAC chip and pre-installed SPlayer for lossless audio.