Samsung ArtPC Pulse Arrives With A Slightly Modular Idea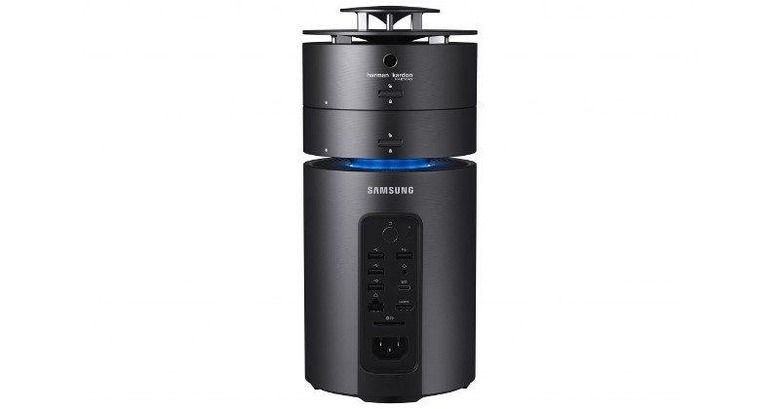 Tempting fate, not to mention courts and lawyers, once again, Samsung has officially taken off the covers its self-described stylish desktop PC, the ArtPC Pulse. And it's pretty much as we heard and seen it to be, including that oddly familiar cylindrical design. Of course, Samsung would argue how the ArtPC Pulse is so radically different in design as well as features. And, to some extent, it might be right, as the canister PC does have one thing Apple's equivalent doesn't: a somewhat modular design.
Comparisons between the Samsung ArtPC Pulse and the Apple Mac Pro will be inevitable. After all, they're in the same basic shape. But while the Mac Pro was ridiculed for looking more like a garbage bin, Samsung's version will probably evoke images of canisters of hazardous materials instead.
Admittedly, there are very clear differences in design. Like the "pulse" part of the PC. Samsung has a new fascination with using colorful LED lights for notifications, first seen in the Galaxy J2 (2016)'s Smart Glow feature. The basic idea is the same: different notification types can be set to use different colors, so you can tell at a glance which is which. On the ArtPC Pulse, that design is a tad more useful, because the light can be seen from any direction.
Light isn't the only omni-directional feature of Samsung's PC. Audio is as well, boasting of the fine work of Harman Kardon. The 360-degree speaker makes the ArtPC Pulse a good fit as an entertainment system. That, however, might feel a bit odd on a traditional desktop arrangement.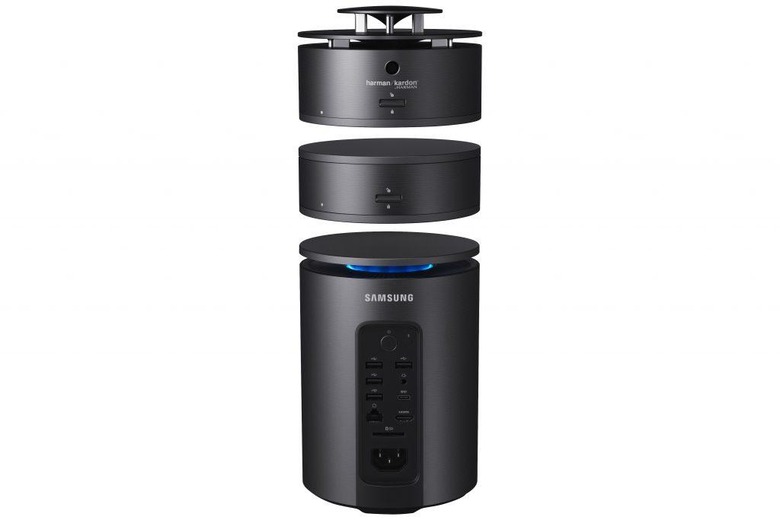 And finally, we get to the modular part. With a design like this, you might presume that the PC has fixed components, and you'd be mostly right. The lone exception, however, is the 1 TB HDD module, available only in the Core i7 model. That can be added and removed at will. Sadly, Samsung didn't exactly go all out with the modular concept, making this more like an eccentric feature rather than a key factor.
In everything else, the ArtPC Pulse is pretty much a standard desktop computer, powered by either an Intel Core i5 or Core i7, of the 6th gen Sky Lake kind, with 8 or 16 GB of RAM, respectively. Both models have a 256 GB SSD, but only the Core i7 gets the additional 1 TB HDD storage, to be made available later on. Both also sport and AMD Radeon RX 460 graphics card.
Exact availability details of the Samsung ArtPC Pulse hasn't been disclosed yet. But based on a previous leak, which mostly turned out to be correct, the PC will start at $1,199 and will be available sometime next week.
SOURCE: Samsung