Samsung announces screencasting SDK with multiscreen and overlay capabilities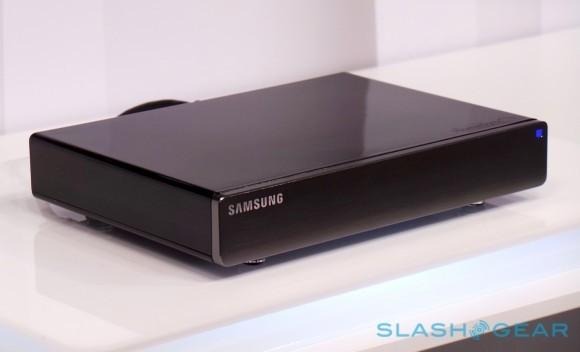 Samsung has announced its new SDK that lets developers add screencasting functionality to apps that work in tandem with smart TVs beginning Nov. 12. The SDK also lets developers use multiscreen and overlay features for added device integration, which will help set Samsung apart from Airplay, Chromecast and other competition. The announcement was made today at the Samsung Developers Conference in San Francisco.
The SDK can be worked into any app on multiple devices across the industry spectrum. Like Airplay and Chromecast, the Samsung SDK will let users launch and control media to an equipped TV in the same room. Play, pause, volume output, and other basic playback features will likely be available for movies and music. These serve as the basic bread-and-butter for the growing screencasting market.
What Samsung hopes will help set it apart are the second-screen, MOVL-based multiscreen functions, and overlay API. It builds on the Netflix- and Google-developed DIAL protocol to let developers control media and launch games from smartphones, as well as use a smart TV as a fully functioning display for smartphones, tablets and other devices. The API can also let developers create functionality to overlay added content on a TV. "Think tweets during a newscast, or stats while a baseball game unfolds," Gigaom mused.
It will roll out to developers next month for the 2013 and 2014 Samsung TV models. Being that it is based on DIAL, the Samsung SDK will work with devices by Sony, Vizio, LG, Panasonic, TiVo, Samsung, and soon Roku.
SOURCE: Gigaom