Samsung announces enhanced Series 7 Chronos and Series 7 Ultra to be displayed at CES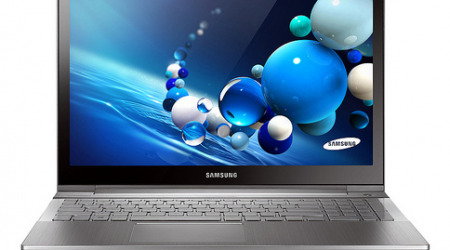 Samsung has announced the enhanced Series 7 Chronos, as well as the new Series 7 Ultra ultrabook, both of which it will show off at the upcoming CES 2013 event. The Series 7 Ultra model 730U3E is the first in a series of ultrabooks Samsung has planned, while the enhanced Series 7 Chronos features a lighter body and a processing power boost. You can check out pictures of the machine after the jump.
The Series 7 Chronos features RAMaccelerator, which gives it up to a 150-percent speed boost. There's a ten-finger multitouch full HD 15.6-inch display and aluminum body. Inside you'll find a quad-core Intel i7 3635QM 2.4GHz processor and 4GB of RAM, with the option of boosting it up to 16GB. There are two USB 3.0 ports, two USB 2.0 ports, HDMI, VGA, as well as headphone out and microphone in. The entire unit weighs in at 5.18lbs, and has a battery life up to 11 hours.
The first model in the Series 7 Ultra line, meanwhile, features a 13.3-inch display will a full HD resolution with ten-finger multitouch support. The ultrabook can be nabbed with either an Intel i5 or an Intel i7, depending on preference. There's AMD HD8570M graphics and up to a 256GB SSD. Ports include 1 USB 3.0, two USB 2.0, HDMI, mini VGA, as well as headphone/out and microphone/in. The keyboard is backlit, and it offers a Slim Security Slot.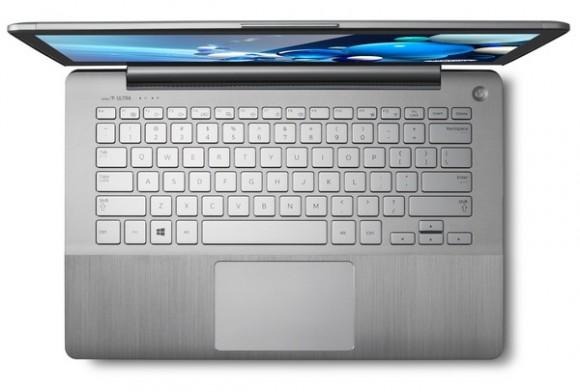 Samsung's Senior Vice President of IT and Mobile Communications David Song offered this statement. "In 2013, we will continue to focus on innovation delivering products that fit into customer lifestyles while maintaining Samsung's high-end design and performance standards. The new Series 7 Chronos and Ultra products are just two examples of what you can expect to see from us throughout the year."