Samsung Android Pie Update Gives Free Themes An Expiration Date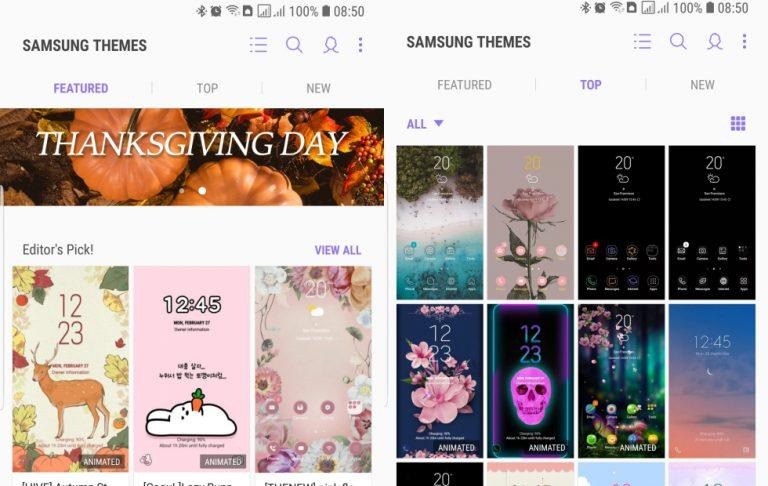 As an open platform, Android is considerably more customizable than, say, iOS. But while there are so many ways to change how your Android phone looks, it also has the problem of having so many ways to change how your Android phone looks. In addition to third-party tools, each OEM implements its own theming engine and system. It may not be one of the best, but Samsung's themes are far from being the worse. The company, however, might be giving users reason to shun its system by putting a 14-day limit to free themes.
Like any other OEM that has its own theming engine, Samsung also offers its own Samsung Themes store for its Galaxy phones. And like any mobile store these days, Samsung Themes is populated by both free and paid themes of varying designs and quality. That's not going to change in the Android 9 Pie update that Samsung will be rolling out. What will change, however, is how Samsung will limit access to those free themes.
Opening the Samsung Themes up will pop up a notification regarding the change that will come with Android 9. It plainly says that free themes will be usable only for fourteen days before the phone reverts back to the default TouchWiz (they don't even call it "Samsung Experience") theme. Users will be notified one day prior to the expiration as well as 10 minutes before the theme reverts to plain old TouchWiz.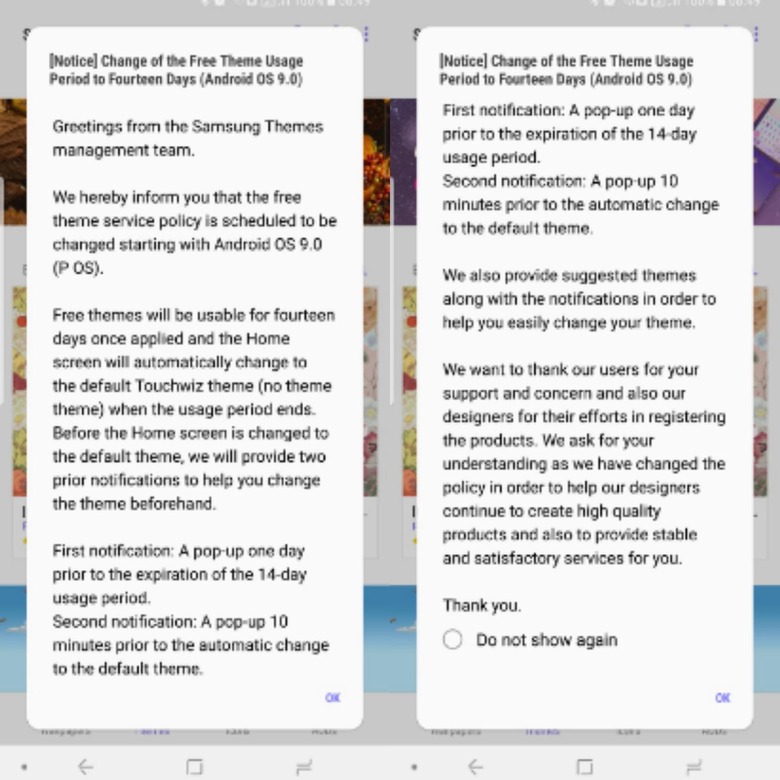 Samsung barely provides a reason for the change. It only says that the new policy is intended to "help our designers continue to create high quality products". The implication here is that more paid themes means more incentive to create good themes. Considering the current selection of paid themes on Samsung's store, that may not exactly be reassuring.