Samsung Android 10 update schedule doesn't include Galaxy S8, Note 8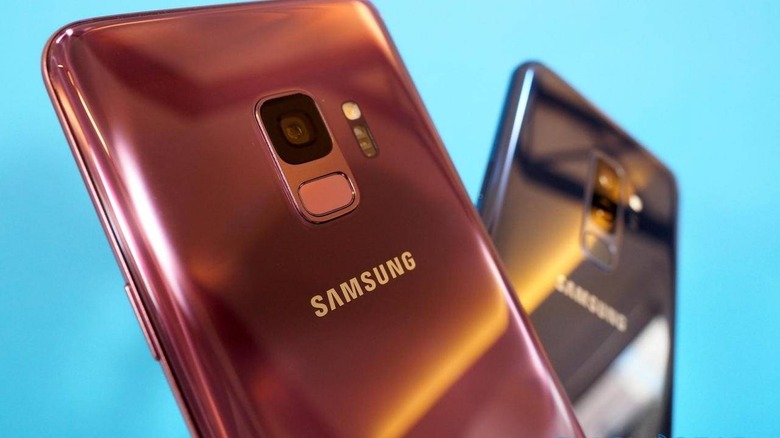 Samsung may seem to be turning a new leaf as far as Android updates go. While not exactly speedy, it does try to roll out monthly security patches more regularly than some of its competitors. It has also become a bit more public about its major Android updates, which suggests some level of confidence it can deliver on those promises. It has recently pushed a notice to its Samsung Members app that reveals when it plans to push Android 10 updates to which devices. Sadly, it seems that two two-year-old flagships aren't on the list.
Samsung has long started the One UI 2.0 Android 10 beta for its 2019 premium phones, namely the Galaxy S10 and Galaxy Note 10 series. This was followed by the Galaxy S9 and Galaxy Note 9 betas just last month. That said, despite the early testing, the newly revealed timetable says the actual stable updates won't happen until January 2020 for all four.
Sadly, neither the Galaxy S8 nor the Galaxy Note 8 are anywhere on that list. Both were launched in 2019 and, by Samsung's usual counting system, have already reached their two-year lifetime. And although both phones did jump from Android 7 Nougat to Android 9 Pie, some will undoubtedly point out that the phones should have come out with Android 8.0 Oreo out of the box in the first place.
That said, Samsung's list is pretty long, which will do its image good if it can actually pull all of it off. Here are the phones and their months in a nutshell:
• March 2020: Galaxy A80
• April 2020: Galaxy A6, Galaxy A7 (2018), Galaxy A9 (2018), Galaxy A40, Galaxy A70, Galaxy A90 5G, Galaxy Fold, Galaxy Tab S6
• May 2020: Galaxy A10, Galaxy A20e, Galaxy A50, Galaxy Xcover4s, Galaxy A6
• June 2020: Galaxy J6
• July 2020: Galaxy J6+, Galaxy Tab S4, Galaxy Tab S5e
• August 2020: Galaxy Tab A 8 (2019)
• September 2020: Galaxy Tab A 10.5, Galaxy Tab A 10.1
That is quite a lot and hopefully, Samsung is indeed up to the task. But by stretching some of the updates too far into 2020, there's a real chance that Samsung may not be able to reach all of those devices in the end.