Samsung and Qantas airlines team to offer VR entertainment in-flight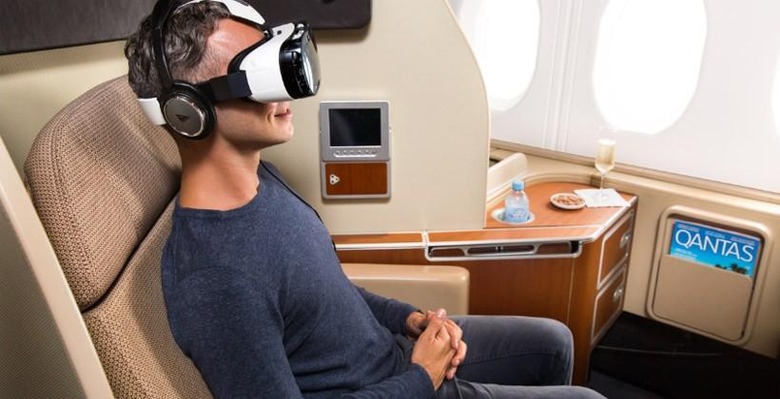 Samsung has announced that it has teamed up with Qantas airlines to bring a new entertainment service to passengers during long flights. Samsung Electronics Australia and Qantas will launch a trial service offering 3D entertainment via Samsung Gear VR headsets. The VR entertainment will be able to offer passengers access to sights to see at their destination, details of new Qantas products, and the latest in-flight movies.
The trial will see a number of Gear VR headsets made available to customers in Sydney and Melbourne International First Lounges. The Gear VR will be offered to passengers in the First Class cabins on select Airbus A380 aircraft.
The trial will last for three months during which the airline will gather feedback from customers on how they like the VR offering and how the Gear VR headsets improve their travel experience on long flights. The content available on the VR glasses will let passengers do things like tour new First Lounge in LA and watch an A380 land from the tarmac.
Qantas is working with a company called Jaunt to produce live action content for Gear VR including destination content. Tourism NT has also worked with Qantas to produce a 3D experience from Kakadu National Park. The trial will run from Mid-February and will be on select A380 aircraft flying from Australia to LA in First Class cabins starting in mid-March.
SOURCE: Qantas