Samsung adds YouTube to some Blu-ray players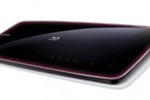 Google may not be exactly sure how to make money off YouTube yet, but the website is the most popular destination online for video watching. Sure, most of that video is poor quality junk that we probably don't want to see, but there are a few interesting vids on the site for any taste.
With the popularity of YouTube, the service is finding its way into many connected devices like smartphones and TVs. Samsung has announced that it has added support for YouTube to select Blu-ray players that it makes.
The players that will get YouTube support include the BD-P1600, BD-P3600, and BD-P4600 players. The new feature is a value-add service and will cost nothing for owners of these players. Samsung isn't clear on how existing owners of the devices get access to YouTube, it would be a safe bet that a firmware update is involved. Videos can be searched via an on screen keyboard and they are accessed from the main menu screen using the remote.