Samsung 3D Glasses Hands On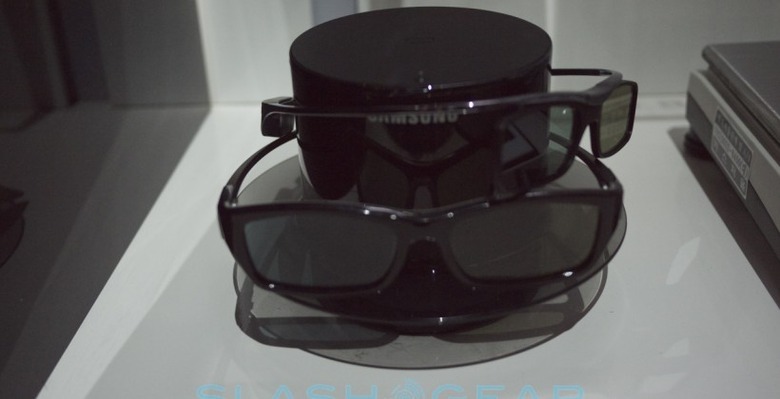 Samsung made their presence known at the Consumer Electronics Show in Las Vegas, making sure that they had plenty of gadgets, and devices, on display to show off. We've already seen their cameras, along with the world's thinnest 3D Blu-ray player, and now the company is showing off their 3D glasses.
Samsung made sure that charging the glasses was easy and straight forward, by letting owners set them on a docking station to charge them up. The glasses are also prescription ready. They were light enough to hold, and are certainly not the heaviest glasses we've ever experienced. Check out the pictures below.