Samsung 2017 MU Series 4K Ultra HD TVs now available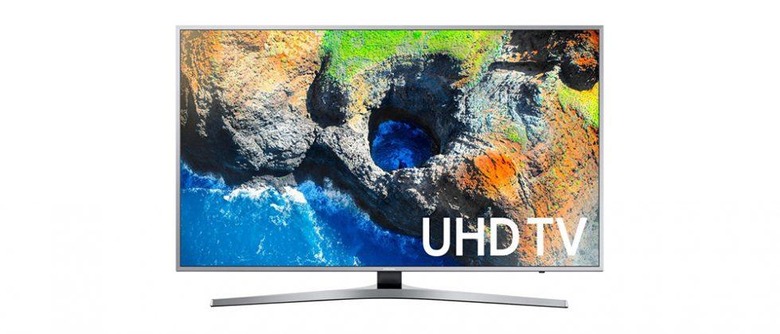 Samsung has announced the availability of its 2017 MU Series televisions, all of which feature Ultra HD 4K resolutions alongside a host of features, including things like (depending on model) a smart remote control, HDR Extreme, 4K Color Drive Extreme, Triple Black Extreme, and more. The lineup is composed of four series ranging from MU 6 to MU 9, and as expected, the prices are likewise scattered across a somewhat large spectrum. All of the models are available now.
The Samsung MU Series of Ultra HD televisions is composed of the MU 6 Series, MU 7 Series, MU 8 Series, and the MU 9 Series. The MU 6 Series has the lowest starting price at $549 USD, while the MU 9 Series has the highest starting price at $1,999 USD. Each lineup has a wide range of display sizes, as well.
The entry-level line has sizes ranging from 40-inches to 75-inches, while the MU 7 Series ranges from 40-inches to 65-inches, the MU 8 from 49-inches to 82-inches, and the MU 9 Series from 55-inches to 75-inches. Features depend on the series, not the size, with the only universal feature being the 4K-resolution.
The MU 6 Series is the most 'basic' with things like HDR picture support, Samsung's Smart TV system, and a Smart Remote Control. The MU 7 Series takes things up a notch with the addition of 4K Color Drive Pro, while the MU 8 Series builds upon both by also offerings 4K HDR Extreme, 4K Color Drive Extreme, Triple Black, and MR 240. Finally, the MU 9 Series is the most advanced out of the bunch, giving users Triple Black Extreme and an anti-reflective layer for keeping glares down.
The televisions are available now at some retailers and through Samsung's website.