Samsung 12Gb LPDDR5 RAM Starts Production, Ready For The Galaxy Note 10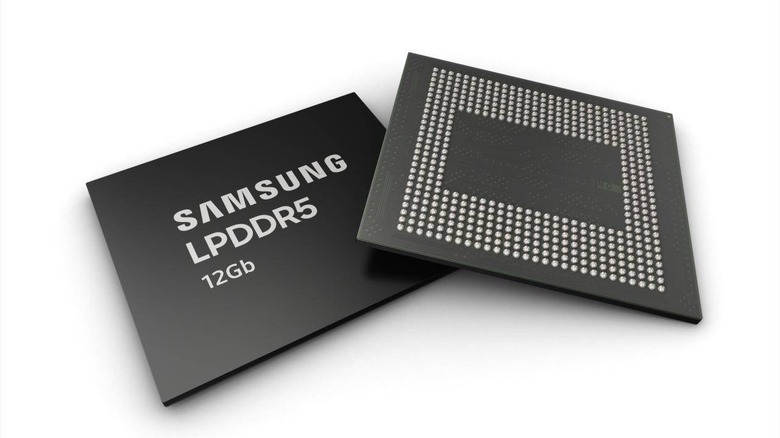 As per Samsung's tradition, it has started the slow dropping of teasers for its upcoming flagship. Its first hint focused on the S Pen and what may either be a camera on the pen or a tiny punch-hole camera on its face. Although this latest piece of news isn't directly linked to the Galaxy Note 10, it could at least give hope that next phablet won't disappoint when it comes to getting the fastest RAM available for mobile devices.
Not all memory is created equal. Falling a bit behind their PC counterparts,
Low Power DDR mobile RAM has only recently caught up to the next fastest DDR5 spec (the fastest is DDR5X). And unsurprisingly, Samsung is boasting that it's at the forefront of that advancement.
Last year it boasted about the industry's first LPDDR5 RAM but its capacities were in smaller 8 Gigabit rates. This time, it's going after higher capacities in the same amount of physical space with 12 Gigabit (Gb) modules. While this doesn't immediately mean it has 12 GB RAM packages, it is also producing that product for mobile phones.
With LPDDR5 DRAM, Samsung is promising a theoretical and ideal data transfer rate of 5,500 MB/s, faster than the previous LPDDR4X generation's 4,266 Mb/s. In practical terms, that means it can transfer twelve 3.7 GB-sized Full HD in a second. Of course, that's all in-memory and not from NAND storage to another storage.
Samsung does mention that it's making 12 GB packages of 12 Gb LPDDR5 RAM. That could mean that the Galaxy Note 10 will indeed have 12 GB of RAM at long last. Or at least one of them will, with the Galaxy Note 10+ the likely recipient of the high-end memory module.