Samsung's HMX-H300 Consumer HD Camcorder Hands-On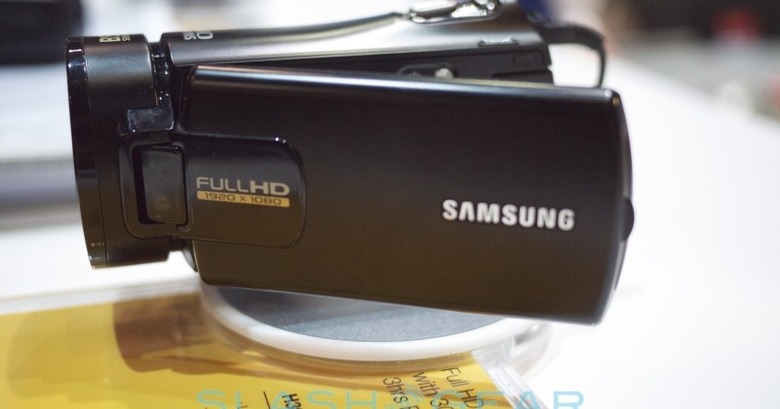 As technology progresses, users are not only looking for ways to capture and share special moments, but they're looking for easier and higher quality ways to do so. Samsung has always been a key player in the HD camcorder market, and they are continuing their push into the market with the newly announced HMX-H300.
The H300 itself is designed to automatically capture the best looking crystal-clear HD video without the end user having to worry about settings and complex features.
The device boasts 30x Optical Zoom, and will allow users to take 5 Megapixel stills. The device feels incredibly sturdy and it's video output, when viewed on the onboard LCD was very impressive. Battery life on the device is said to be up to 3 hours and when needed, it will charge via USB.
The HMX-H300 will retail for $599 when it's made available this February.