Samson adds XP40iw and XP510i to Expedition sound system line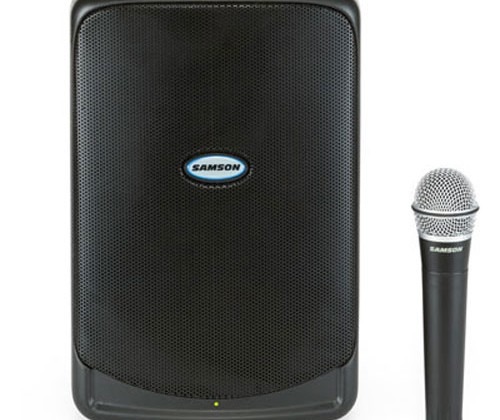 Samson makes all sorts of gear for consumers up to professional musicians. The company has a whole line of microphones for concerts and home recording on the PC. Samson also has a line of sound systems called Expedition that lets users play their iPod tracks anywhere. The company has announced the addition of two new products to the Expedition line.
The gear includes the 40W XP40iw, which is the first Expedition model from Samson to include a wireless mic and a rechargeable battery. The wireless mic system can be used for playing music at parties and karaoke. The XP40iw has 40W of power and a 6-inch woofer. Two additional input channels can be used to connect more mics and it has a built-in iPod dock. The system will sell for under $300.
The other new system is the XP510i. This machine has a detachable 10-channel mixer and 500W of power via a pair of 250W Class D amps. High range sounds are handled by 1-inch high frequency drivers. The woofers in XP510i are 10-inches and it also has a built-in iPod dock. The MSRP for the system will be under $700.