Russian cargo ship fails in docking attempt with Space Station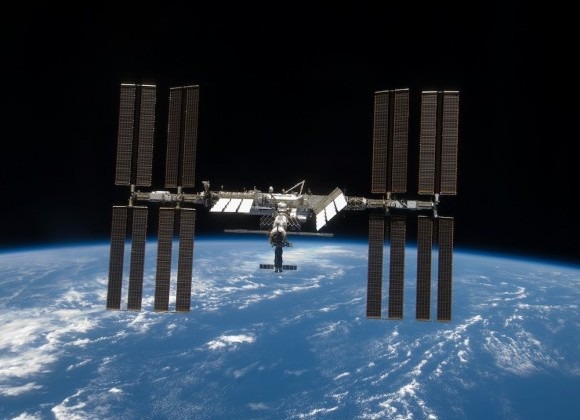 A robotic Russian cargo ship, Progress 47, was scheduled to dock at the International Space Station earlier this week, but failed to do so in testing its new automated docking system. The malfunction was not deemed as any major setback considering it had already docked so that it could unload supplies. The unmanned ship had separated from the orbiting laboratory and then tried to dock again with the new autopilot, which features smaller hardware components and was designed for better accuracy.NASA officials explained in a statement that a passive abort was triggered as commands were being made to activate the system. A passive abort is designed to move spacecraft away to a safer distance during a failure as an automatic safeguard to protect the International Space Station. The Progress 47 was backed away by about 1.8 miles below the Space Station.
Experts are now faced with trying to figure out what exactly caused the glitch before a second test can be scheduled to happen. Another docking attempt should occur later this week, but only after a new Japanese cargo ship is scheduled to arrive on Friday.
[via Fox News]