RunScribe Sensor Shows How You Run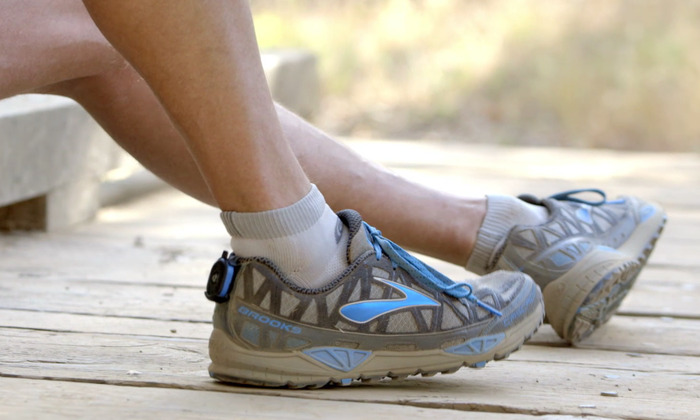 Running is the favorite activity for many fitness enthusiasts, and to help show those runners how they run is the runScribe from Scribe Labs. The runScribe is a small sensor that attaches to the back of one's shoe, gathering data and transforming it into a three-dimensional view of how a person runs.
Unlike some other running sensors, the runScribe aims to provide detailed information on how a runner's foot moves throughout the running cycle, doing so with the use of a 9-axis sensor. This information is fed into the system's kinematic engine, which pumps out a total of 13 metrics.
Using this information, runners are provided with detailed information about how they run on different terrains, changes that take place over time, changes that happen when different shoes are worn, and how their movements change after different distances.
RunScribe is being funded through Kickstarter, where it has already exceeded its campaign goal at $58,015 USD. There are 27 days left in the campaign, and a pledge of $119 will get you one runScribe Pro pack that doesn't have restricted metrics.
SOURCE: Tom's Guide