Runkeeper for Apple Watch updated to work while iPhone is at home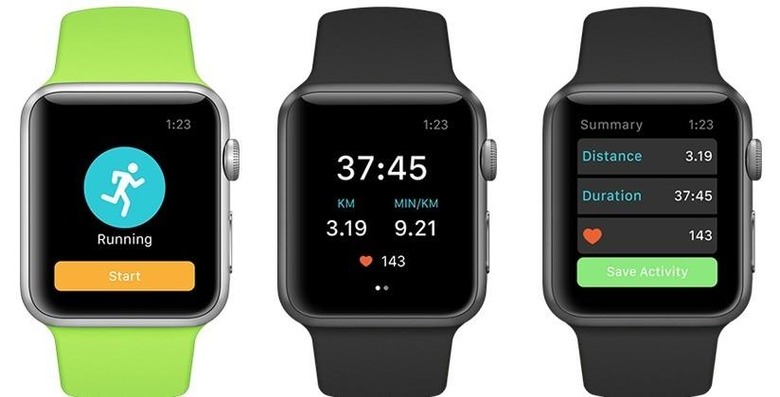 Runkeeper, the fitness app that lets users track their runs and other details, has just released its updated app for iOS 9 this week. Included is a new native app for the Apple Watch, which, among other things, will continue to track stats even when the iPhone it's paired with isn't around, meaning runners can finally leave it at home. The app takes advantage of new abilities introduced with watchOS 2, so Apple Watch owners will need to make sure their wearable is updated with the latest software.
The Apple Watch's sensors, including the heart rate monitor, allow the wearable to continue tracking data like distance, pace, time, and heart rate in real-time, all without the iPhone needing to be nearby. However, since the Watch doesn't have GPS, runners still wanting to track their location will need to continue carrying the smartphone on them.
Also useful is that Runkeeper on Apple Watch will still let runner listen to music on the go, simply by using wireless Bluetooth headphones and tunes stored on the wearable. Other features include options to change the fitness activity right from the Watch, as well as the ability to pause runs with just a swipe or Force Touch gesture.
Lastly is a new post-run music analytics tool that shows users their performance pace based on each song of the playlist they just listened to. This way they can see just how much faster they run when pumped up by their favorite song.
SOURCE Runkeeper