Runkeeper accused of tracking, distributing user data beyond limits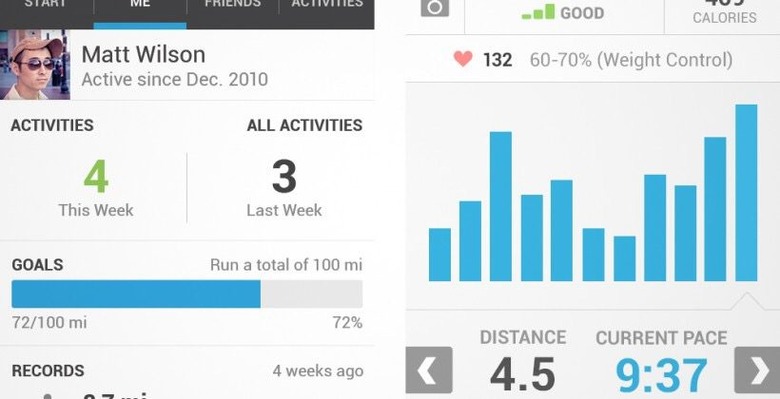 It is the nature of activity trackers to, well, track the activities of its users. But isn't a blanket permission to track everything and anything the user does, especially when it goes over and and beyond legal boundaries. That is basically the point that the Norwegian Consumer Council is trying to make as it files a complaint against Runkeeper with Norway's Data Protection Authority. Its beef is that the service's Android app keeps on tracking user's data, specifically their locations, long after the user has stopped his or her running activity. It even hands over that data to a third party, without the user's consent or knowledge.
Unlike other activity tracking services, Runkeeper is solely focused on keeping track of your running activities. As such, the consumer rights body says that the app has no business keeping track of the user, even 48 hours after the activity has ended or when the smartphone is immobile. The Consumer Council observed this behavior in Runkeeper's Android app though makes no mention if the iOS version is equally guilty.
But more than just collecting data, the council accuses Runkeeper of rather shady practices and policies when it comes to managing that user data. Services are usually required by law to delete such data when they become irrelevant, like too old, or when the user explicitly requests it. Runkeeper's terms of agreement isn't clear if the company complies with those mandatres. Even worse, perhaps, Runkeeper was discovered to be sharing that data with an advertising company in the US.
The complaint against Runkeeper comes as part of the Norwegian Consumer Council's audit of 20 popular apps in their compliance with consumer rights and data privacy laws. That "Appfail campaign" already saw Tinder being reported to the council, as well as Happn reported to French authorities. Even if Runkeeper were found guilty, it isn't known what legal consequences the findings will have, as Runkeeper is wholly based in the US and doesn't have an office in Norway. The Consumer Council still believes it is a matter worth pursuing, perhaps to also bring it to the attention of US authorities.
SOURCE: Forbrukerrådet