RuneScape mobile client: Gamers finally know when to expect it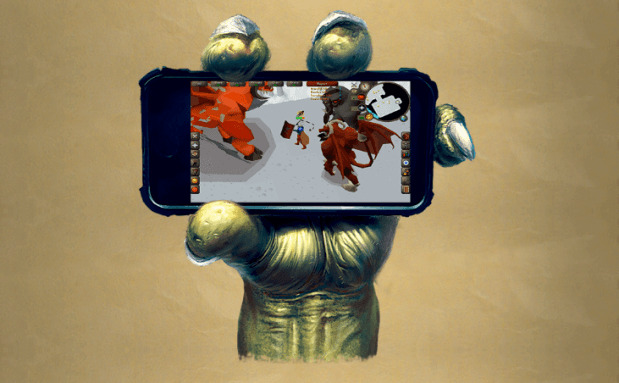 After being available in some form for more than 16 years, it's kind of amazing that RuneScape hasn't had a mobile release yet. After all, the browser-based MMO seems like a decent fit for mobile devices from a graphics perspective, and with 200 million registered accounts, the audience certainly seems to be there. Developer Jagex has finally realized this, announcing that it will soon be releasing a mobile client for RuneScape.
This won't be a separate mobile version, either. Jagex is clear in saying that this is a mobile client for the same RuneScape you've been playing, which means that your characters will persist across browser and mobile. Importantly, this means that nothing is being pared back for the mobile release, so you'll have the full world of Gielinor open to you on your phone.
It's important to note that this announcement applies to both RuneScape proper and Old School RuneScape. Both versions of the game will be getting mobile clients, and the one for Old School RuneScape will actually arrive a bit earlier than the one for regular RuneScape. Old School RuneScape will enter beta testing on mobile in winter 2017, while RuneScape's mobile client will go live sometime in early 2018.
Developers and moderators from Jagex will be hosting an FAQ live stream on Twitch later this year, going live on the RuneScape channel at 8 PM BST/3 PM EST on July 19. In the meantime, the team behind Old School RuneScape have put together an FAQ that covers all the essential information. This is mostly standard stuff that's already covered in the announcement, however the FAQ does say that the mobile version of RuneScape will have a new user interface.
Just as well, Jagex has opened up beta registrations for both versions of the game. There are separate forms you need to fill out for both Old School RuneScape and regular RuneScape, so make sure you submit the right one. Will you be playing RuneScape on mobile once these new clients launch? Head down to the comments section and let us know!