Runco unveils two new high-end home theater projectors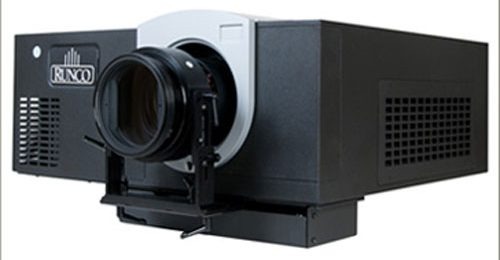 Runco is a maker of high-end home theater projectors that are designed for high-end home theater installations in homes. The company has announced a pair of new home theater projectors for the enthusiast that includes the Signature Cinema SC-50d and the SC-60d. The projectors are the best custom-built projectors that Runco offers.
Both of the projectors are 3D ready for viewing 3D flicks on a really big screen. The projectors can be used with both passive and active 3D screen technology. Both projectors use a pair of UHP lamps for improved brightness and redundancy. The units also support 2.35:1 aspect ratio CinemaScope standards.
These are also the first projectors to use the new Runco Smart Lens system that has a motorized lens and iris that can have presets to an exact position to make it compatible with screens that use horizontal and vertical masking. Another cool feature is that both use an external digital high-definition video processor and they support HDMI CEC and other control methods. The projectors sound cool, and then the price drops. The SC-50d sells for $88,995 and the SC-60d sells for $98,995 with both shipping this fall.