Rumor - Xbox 360 Core System discontinued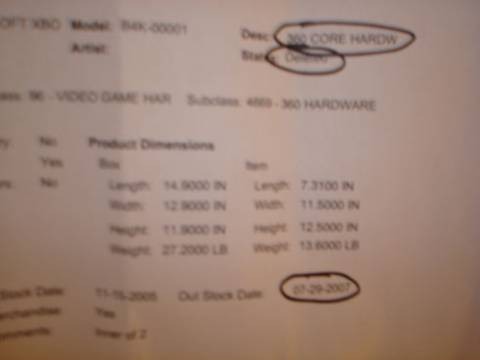 We've heard plenty of rumors about Microsoft dropping the price of the Xbox 360 by $50. However, the latest rumor is that they may in fact pull a Sony and kill off the low-end Core System.
According to an insider at Best Buy, the Xbox 360 Core System has been set for deletion from the inventory computers. This generally happens when they have received word from the warehouses that the product has been discontinued and they shouldn't expect to get any further stock.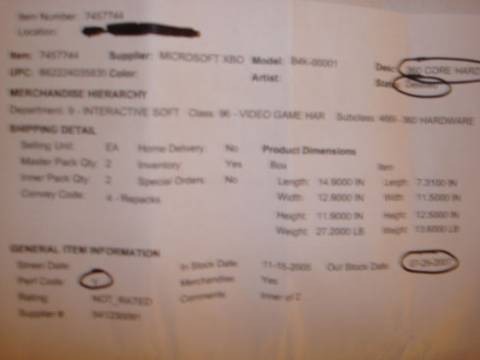 Please take this news with the recommended dose of salt. The picture is blurry, and simply text on a piece of paper. While it does look like something printed off of one of Best Buy's systems, it could be easily faked.
Rumor: Best Buy done with Xbox 360 core model [via joystiq]