TI OMAP 4 will be the chip Google builds Android Ice Cream Sandwich around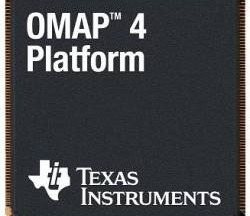 When it comes to the Android Honeycomb world the chip that is in many of the tablets running the OS is the NVIDIA Tegra 2. NVIDIA has been showing off its next generation processor for tablets and more at Computex called Kal-El. The processor is a quad core and has major gaming capabilities that will appeal to tablet buyers. Despite the new quad core offering, a rumor has surfaced that TI may be the chip builder that Google builds Android Ice Cream Sandwich around.
The rumor points to the TI OMAP 4 chip as being the chip that Google favors for Ice Cream Sandwich. The reason according to the source of the rumor is that NVIDIA is lacking in engineering depth and innovation. There is also a strong indication that NVIDIA delays are part of the reason for a change. The source reportedly said that TI would deliver when it promised.
The source said, "Nvidia seems to have run out of steam, lacks engineers and has come up against a bit of an innovation wall." Another rumor claims that Google may be looking at Qualcomm to provide chips for tablets running Android Jello, said to be the version of Android coming after Ice Cream Sandwich. The source says Google is simply going for the processors that seem to be the best at any given time.
[via Android Community]