Rumor: Palm Treo 500 Due Out Soon, Not Called Gandolf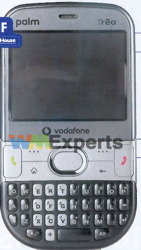 So the device that was reportedly called the Gandolf, is now rumored to be officially known as the Treo 500, or the Treo 500v on the Vodafone network it is said to be hitting on September 12th. Personally I thin it looks exactly like the Centro with a couple minor differences, but apparently it's a whole other device.
Apparently it will have 3G as in UMTS, not HSDPA and will feature Windows Mobile 6 not a Palm OS. It will also be missing the touchscreen which is apparently why a phone with seemingly better features than the Treo 750 gets the lower model number of the 500.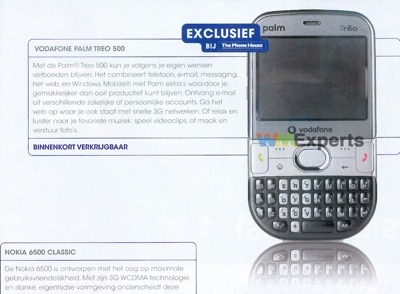 A quote from the site has some more specs, again, nothing official yet. There is an ad from a German retailer that shows the device. No word on price, and the availability is still not official.
"When it rains, it pours, Alles Windows Mobile has specs:

A reliable source informed us that Palm is to announce the new Treo 500v very soon. It will run Windows Mobile 6, will come with a 240×320 screen, has 150MB of memory and communication will be possible using UMTS. The expansion slot will be Micro-SD, just like the Treo 750. The dimensions are slighly less than the Treo 750: 61×110x16mm, and also the camera (2.0MP) and Bluetooth (v2.0) are slighly better. The device will be available in grey and white"
Palm Treo 500 Emerges [via WMExperts]