Rumor: Nokia 8800e dropping soon?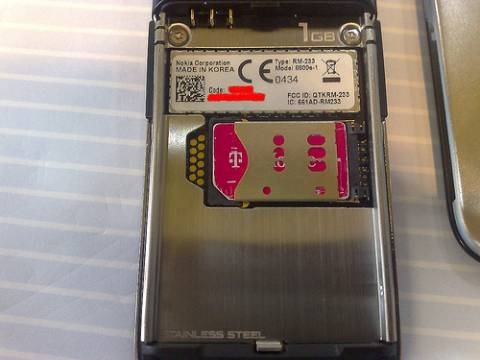 So a little back story, a guy found a Nokia handset that just passed through the FCC and it was called the 8900. Then he gets contacted by another guy, who apparently has the new device who tells him it's really called the 8800e so we could be looking at 2 new, very similar Nokia devices dropping soon, or it could just be the 8800e.
There is a confidentiality agreement filed with the FCC, but it ends on the 16th of this month. I don't know if this is coincidence or not, but that's apparently exactly two days before Nokia's third quarter finances are due to be reported.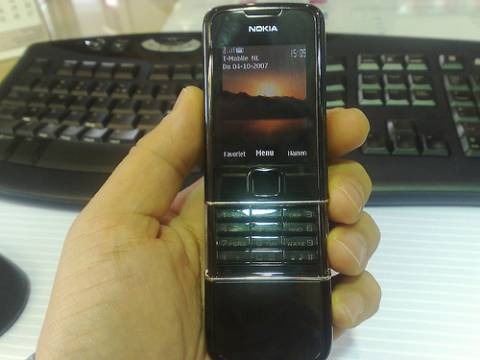 Now, for the details that I was able to lean from the photos, first there is apparently 1GB of integrated storage, and it kind of looks like the FCC sticker might be sitting on top of it. Other than that, there is a sliding cover that covers the keypad, but it slides down, probably has the mic inside it to get it closer to your mouth ala the Nokia phones from the first Matrix movie. It's a smooth, glossy black candy bar phone with the sliding keypad cover, so when the screen is off and the phone just looks like a solid black, glossy, oval-shaped device. Since it hasn't even been officially announced or released, there is no pricing or availability info, but I would assume that we can expect all that on or around the 16th.
Nokia 8900 is really called the 8800e, approved by the FCC already
[via intomobile]