Rumor - New PS3 to hit the market November 16 for just $399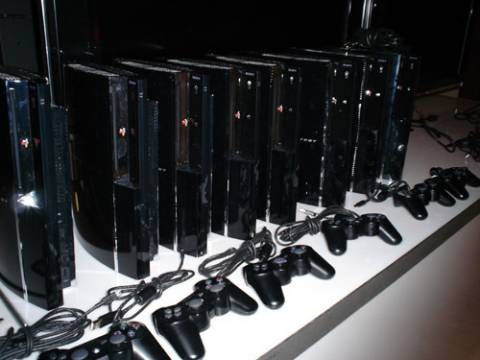 The PS3 is expensive. Whether you're a fan of the console or not, you know that it costs an arm and a leg. Well, if the rumors are true, those of you that are putting it on your Christmas list might just have a better chance of actually getting one than you thought.
The latest rumors are spawned from a recent FCC filing that describes a new PS3 coupled with whispers from inside sources that peg a new model coming out at a $399 pricepoint. What is very interesting is the 40GB model described includes all of the major features of the other PS3 models including wireless controllers, Bluetooth and Blu-ray.
The rumors are quite specific about the release date of this new cheaper console. The date given was November 16. This would be a smart move on Sony's part. This would put a cheap PS3 on the market just before the big Black Friday rush. We'll keep our eye on this one and let you know if any solid information comes up.
PlayStation 3 getting holiday makeover: $399 PS3 rumor has legs [via arstechnica]