Rumor - Hackers Find Hidden DLC List For Rock Band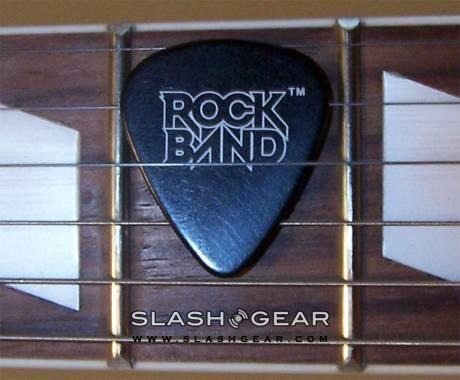 We know that there is a ton of DLC planned for Rock Band. They've already released quite a few tracks, and they've promised many more, the only problem is that we don't actually know what most of them are going to be. However, someone has claimed to have cracked open some files in the latest DLC pack and found a complete list of tracks to come. Hit the jump for the list.
(I Can't Get No) Satisfaction
Last Train to Clarksville
Green Grass and High Tides
Should I Stay or Should I Go
Timmy & Lords of the Underworld
Ten Speed (of God's Blood...)
I apologize for really long list, but that's the order it was listed in the hacked file. No artists were listed. Naturally, none of this has been confirmed, and my good friend Sean Baptiste over at Harmonix has given an official statement on the matter:
"This list of Rock Band DLC that was discovered within the files of a recent DLC pack is unconfirmed and subject to change. Please stay tuned for confirmation of Rock Band DLC closer to their release."
There are a ton of good tunes in that list, which I sincerely hope will actually make it into the game. The one I'm most interested in is 'Still Alive'. Could it really be the song from Portal? Since they didn't list the artist, there's no real way of knowing. I'll keep you posted on DLC info as I get it.
[via Kotaku]