Rumor claims iPad 5 will be thinner and lighter than current model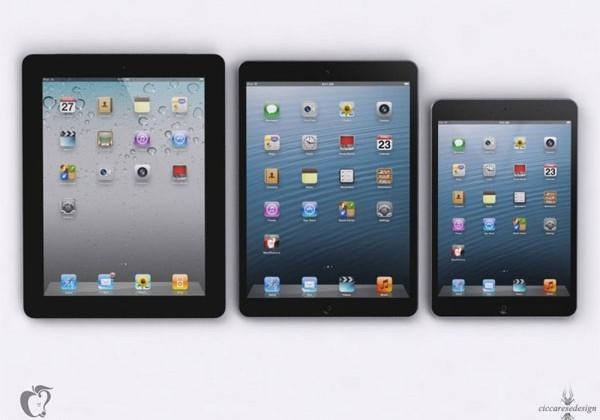 Apple rumors never die, they just continue to circulate until the new product finally launches and then rumors about the next generation begin. A new rumor is going around this week that comes from TGI Securities analyst Ming-Chi Kuo about the next generation iPad. The analyst published a note recently saying that he expects mass production and shipments of the iPad 5 to ramp-up in August to September.
He also says that it expects the next generation iPad, being called the iPad 5, to be roughly 15% thinner and 25% lighter than the current normal iPad model. That would mean that the next generation iPad will be somewhere between 7.5 and 8 mm thick. The analyst goes on to predict that Apple we use the same GF2 touch technology in the next generation iPad that it is currently using the iPad mini.
The analyst also believes that the batter capacity for the iPad 5 will be somewhere in the area of 25 to 30% less than the current tablet. He also believes the battery will also feature fewer cells in the battery than the current iPad features, allowing it to be thinner and smaller. The doesn't necessarily mean (assuming any of his predictions are true) that the next-generation iPad will have less battery life than the existing product.
The analyst also predicts that Apple will continue to use Samsung processors inside the tablet going for the new A7x processor using 28-nanometer process technology. As with all rumors, you have to take these with a grain of salt. However, this analyst in particular does have a decent track record with his Apple predictions.
[via MacRumors]