Rumor: Bungie leaving Microsoft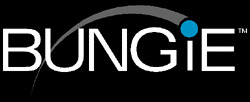 Word on the street is Bungie might be looking to part ways from Microsoft and possibly pursue other platforms and maybe even a different gaming title other than Halo. Sure it's a great game, I played at a friends house a couple days after it came out and then just a couple days ago picked up my own copy, but a gaming company like Bungie can't depend on one series of game for survival.
Actually they probably could, Halo is a massive money-making machine, but they probably don't want to, working on the same games for 7 years probably has just about everyone at Bungie ready to go out of their minds. Plus if you remember, Bungie used to make games exclusively for the Mac platform before MS bought them.
But like I said, word on the street is they are going to be leaving Microsoft, some reports have even gone so far as to say Bungie staff are slowly being removed from MS staff rosters meaning the only thing missing is a formal announcement, which might not come till the end of this coming quarter. The deal would give MS rights to all future Halo games and would give them first refusal to publish any games Bungie releases from here on out.
Possible Bungie departure would open door to Mac games [via AppleInsider]