Rovio launches "official gameplay trailer" for Angry Birds Star Wars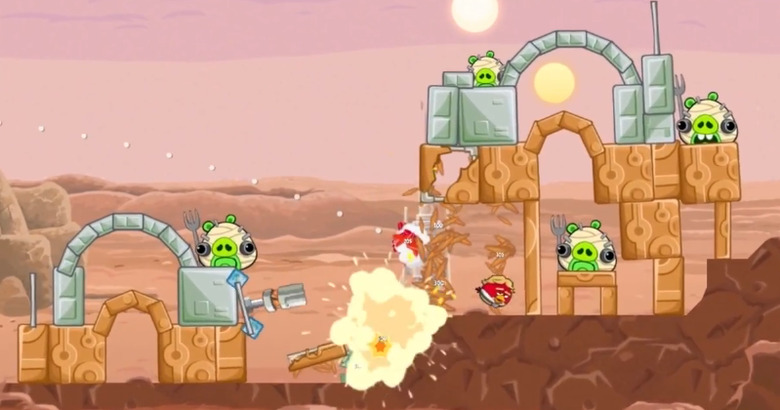 The release day for Rovio's latest Angry Birds installment is quickly approaching, and we're finally within just days of the launch of Angry Birds Star Wars. Rovio has released several teaser trailers over the past couple of weeks, but today they launched what they call the "official gameplay trailer."
We've seen a little bit of gameplay from the upcoming title, but this trailer gives us approximately one full minute of nothing but Angry Birds Star Wars gameplay. We see characters such as Luke Skywalker, Princess Leia, and even Chewbacca, as well as lightsabers and lasers galore. There's definitely no shortage of Star Wars in this Angry Birds installment.
We also get to hear a little more of the game's soundtrack, which includes a mashup of the classic Star Wars theme song with Angry Birds' traditional upbeat goofy music. It's definitely the most content-rich trailer we've seen yet from Rovio, and we're frankly pretty excited for the release of the game this Thursday.
The Angry Birds series has come a long way since its original title, and while the gameplay and graphics have ultimately stayed the same throughout, the folks at Rovio have no problem coming up with different themes to keep the series going. Plus, they finally started to introduce new elements into the games, like Angry Birds Space for example, where the use of non-gravity and orbital pull play a huge part in the game's physics.