Rotten Tomatoes' review bombing fix is unexpectedly simple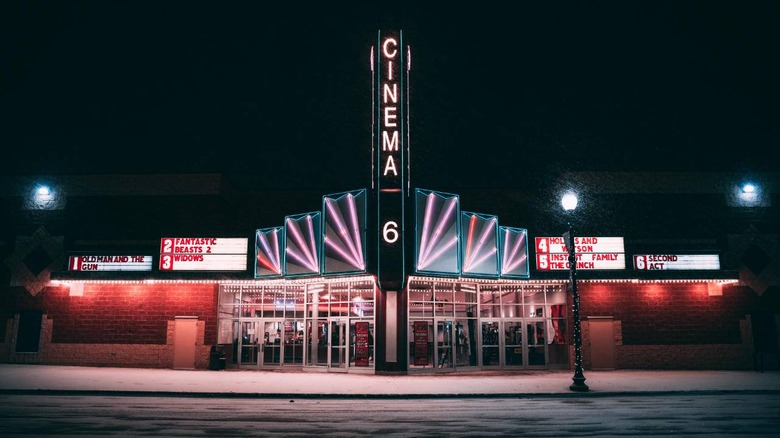 User reviews are often a good way to get a feel for what your peers think of a movie, game, or TV show, but usually there isn't any kind of vetting process associated with them. How can you tell that the person leaving an exceedingly low (or exceeding high) rating on a movie actually saw it? Rotten Tomatoes asked the same question, and today, it's introducing verified audience reviews and ratings.
Up until this point, Rotten Tomatoes has allowed users reviews and ratings from everyone, assuming the movie being reviewed has actually been released. It'll still do that after today's introduction of verified audience ratings, but now when you visit a page for a movie on Rotten Tomatoes, you'll see the collective verified audience rating first.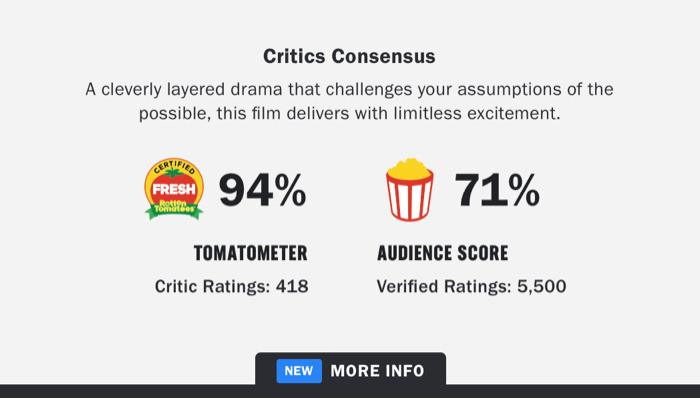 You can still see the audience score that takes every user review into account, but it'll initially be hidden behind a "More Info" tab. Clicking on that will allow you to toggle between seeing only verified reviews in the audience score or seeing all of them. Nothing is changing about how Rotten Tomatoes determines whether a movie is fresh or rotten – if the audience score is above 60%, it'll be rated "fresh" with and display a red popcorn bucket, whereas it'll show a green popcorn bucket that's been tipped over for "rotten" movies with a score under 60%.
So, how does one get verified? When leaving a user review, Rotten Tomatoes users will be able to select from a drop down list of ticket providers. "If we can match their Rotten Tomatoes account to the account used to buy their ticket, their rating and/or review will be verified," Rotten Tomatoes said in a blog post today. Currently, Rotten Tomatoes is only working with Fandango to verify purchased tickets, but it'll soon support ticket sales through AMC Theaters, Regal Cinemas, and Cinemark.
In reply to a comment on that blog post, Rotten Tomatoes said that it one day hopes to extend verified reviews to TV shows and streaming titles, though how it would verify that a user actually watched those is unknown. All in all, looking at the verified audience score on a movie could be a good way to combat the effect of review bombs – either positive or negative – but as always, the best way to figure out if a movie is any good is to sit down and watch it yourself.