Roseanne minus Roseanne: ABC orders reboot without ranting star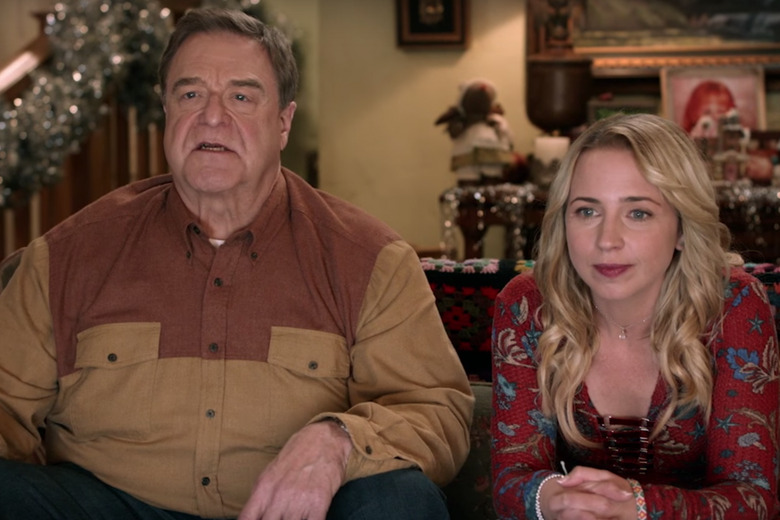 It would appear that ABC's short-lived Roseanne revival isn't entirely dead yet. ABC has confirmed that many of the original cast and crew will return for a spin-off called The Conners later this year. The key difference? They'll all be there without Roseanne Barr, who served as the namesake and the central character in the original (and briefly revived) sitcom.
ABC confirmed its plans for The Conners in a statement to Variety. The main cast aside from Barr will be returning to the show, including John Goodman, Sara Gilbert, Laurie Metcalf, Michael Fishman, and Lecy Goranson. The company also stated that Barr will have no creative or financial involvement in the show.
In fact, in a separate statement, Barr said that she decided to step away from the project in order to save the jobs that were lost when Roseanne was canceled earlier this year. "I regret the circumstances that have caused me to be removed from 'Roseanne,'" she told Variety. "I agreed to the settlement in order that 200 jobs of beloved cast and crew could be saved, and I wish the best for everyone involved."
Roseanne was suddenly canceled last month after Barr published a racist tweet directed at Valerie Jarrett, a former senior adviser to President Obama. Even though Barr later apologized for the tweet, ABC was quick in announcing Roseanne's cancellation, calling her tweet "abhorrent" and grounding the revival after just one season.
Now, we get to see what Roseanne looks like without the titular matriarch that has been there since the beginning. ABC has ordered 10 episodes for the first season of The Conners – which, for the moment, is just a working title – and plans to premiere it in fall 2018. According to the cast of the show, The Conners will continue to focus on the changes facing middle-class families, so aside from the absence of Barr, it sounds like the new spin-off won't be a whole lot different from the show that preceded it. We'll likely find out more as we inch closer to fall, so stay tuned for more.