Romo Smartphone Robot rolls onto Kickstarter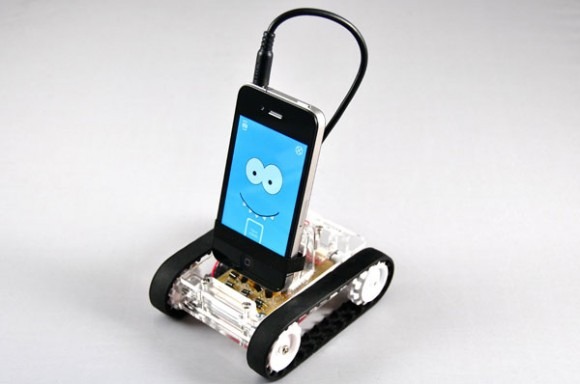 We like robots around these parts and one of the latest little bots to surface is called Romo. As you can see in the photos, the little bot has a smartphone on top of it. That smartphone controls the robot and gives it the face of what appears to be the creature from Cut the Rope. Romo will officially work with the iPhone and the iPod touch.
The project has until November 21 to reach its funding goal of $32,000. So far, it has racked up $27,195 so it should have no issues hitting that main goal. If you want the Romo for yourself, you need to pledge at least $78 to the project. The bot appears to be a kit you build and has an acrylic base that lets you see the parts inside. The electronics connect to the iPhone or touch via the headphone port.
The Apple devices are specifically mentioned as compatible with Romo, but the company behind the product says any smartphone with the correct signals will work. What the correct signals are I don't know. The bot has multiple modes of play and can be programmed. It can also access the smartphone camera to be used as a spy bot.