Rolls Royce Whispers aims to immerse clients into the luxury world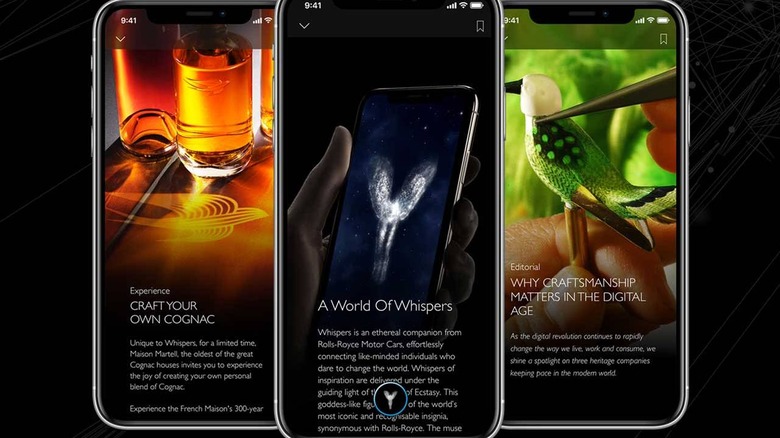 Rolls-Royce is an automaker that builds some of the most luxurious and expensive cars in the world. Rolls-Royce is talking about a department inside the company called The Private Office that maintains a one-to-one relationship with Rolls clients. The automaker says that it learned through The Private Office that clients wanted more from the automaker and to provide that it has launched an app called Whispers.
Whispers is a digital gateway to what Rolls-Royce says is "a fascinating world beyond," where it says the exceptional and extraordinary come together. Whispers will offer "transformative experiences along with rare and desirable products." The app will also offer Rolls-Royce previews.
Rolls says that the people who are its patrons "are untethered by common constraints like time and money." It says that the individuals have "complete confidence" in the ability of Rolls-Royce to delight and inspire them. While the customers have access to Rolls concierge services, personal shoppers, and consultants to support their lives, they wanted more from the company it says.
Rolls says that the clients wanted Rolls to bring together "extraordinary" people and like-minded individuals. The idea is to facilitate the sharing of interests, tastes, products, and collections amongst each other. Whispers launched over two years ago to a select group of globally distributed clients. Whispers has evolved and adapted under the test-phase and is fully deployed in the UK, Europe, the Middle East, and the US.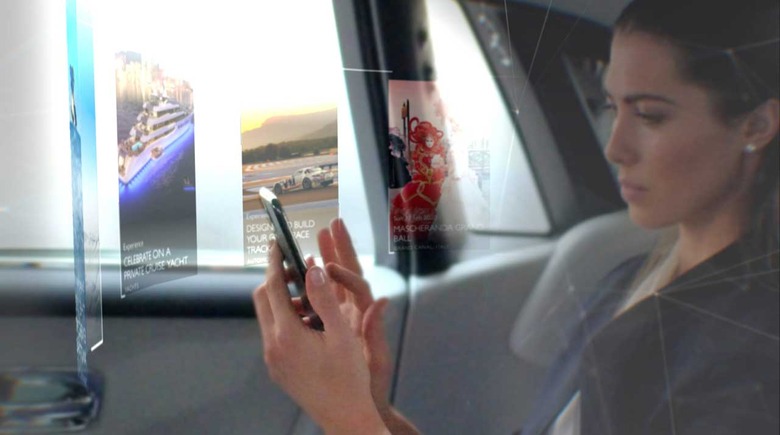 Membership is limited to those who own Rolls-Royce automobiles. Things that users of Whispers have been able to do include designing and building their own personal racetrack, commissioning a personalized Monopoly set with their properties and assets integrated. They have also been invited to book a private performance of the New York Philharmonic Orchestra. Several other experiences have been offered. Whispers is described as "the most exclusive Members Club in the world."