Rolls-Royce Vision Next 100 concept - A deeper look into the car [Video]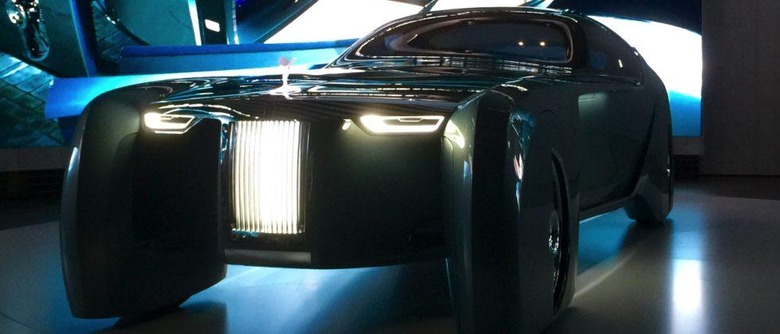 We knew Rolls-Royce was showing off its Vision Next 100 concept in London, but we were thoroughly unprepared for what we saw. Taking a different approach than parent BMW did with its Vision Next 100 concept, Rolls tried to imagine what the super-luxury clientele of the future would want, versus the performance-minded enthusiast that BMW has traditionally appealed to.
It's the true essence of what a far-out concept should be: something that truly stirs the imagination, that captivates and arrests your attention because it's interesting and unexpected. The Rolls-Royce Vision Next 100 concept is about ideas, about what life may be like for high-net-worth individuals who may be currently chauffeured.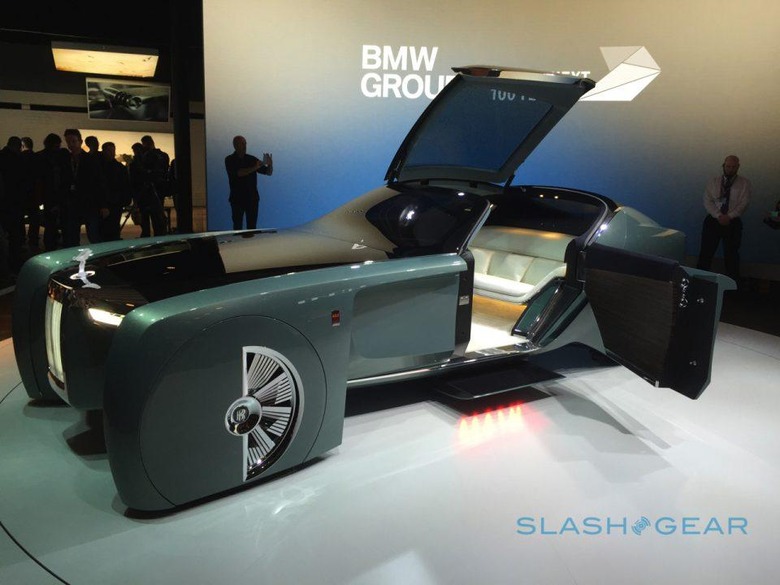 There are elements we are seeing more in concepts, such as a couch, and a lounge vibe. It's also important to note what's not present: a steering wheel, and that chauffeur. Without front seats, Rolls-Royce changed the cabin, while maintaining the drama and presence that every Rolls bears. The back seat has become a haven of artificial intelligence, with "Eleanor" acting as a virtual assistant, presumably knowing where you will want to go based on predictive analysis.
The platform is an electrical architecture powered by two electric motors—one front and one rear—but really it's very hypothetical. Holger Hampf, BMW Group head of user experience, tells me the Vision Next 100 is about envisioning a car "three, four, or even five generations from now, this isn't the next generation." We're told the car could alternatively be hydrogen powered, or ever something else, as long as it's emission free.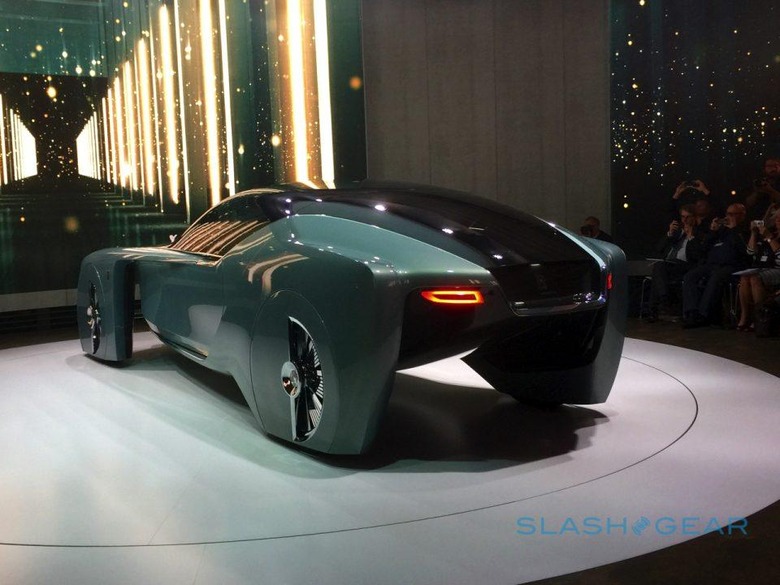 But the sensation of performance will remain. "It will have the power, torque, and acceleration that 12-cylinder customers are used to today, or even greater perhaps," the group was told during a Q+A after the concept rolled out. He also mentioned that the car could become a new center of communication.
"Today we use smartphones, but perhaps we won't be using smartphones in 25 years, maybe something else will have replaced this method of communicating, the truth is we don't really know." Thinking back just a decade—and certainly 25 years ago—we likely wouldn't have predicted the way we interact with technology now, or foreseen how we communicate today.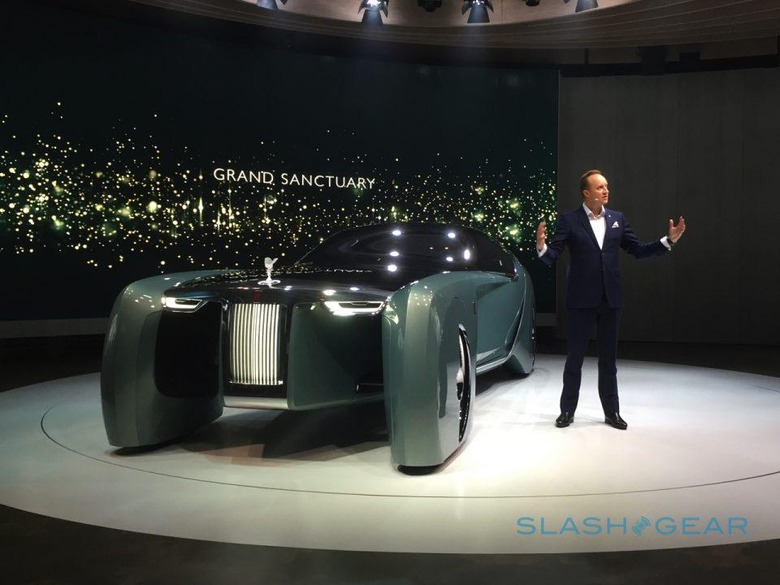 And while Rolls-Royce has been crafting and coach-building to customer's preferences in England for more than 100 years, the luxe automaker predicts that will only increase. With new composites and advanced materials, there will be greater flexibility and possibility in creating personalized, bespoke cars, even down to the dimensions and body.
We asked lead designer Giles Taylor what, above all, was the design mantra in designing the Rolls Royce Vision Next 100 specifically. "Presence," he said. When all the cars are parked out front together, the Rolls-Royce stands out—literally with its dimensions as well—and makes a statement of confidence.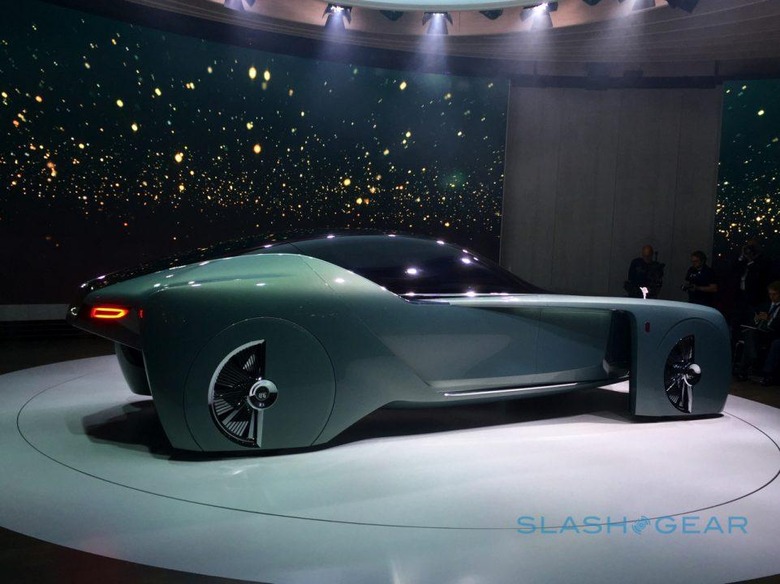 All of the Vision Next 100 cars will be traveling on the Iconic Pulse tour, will be on display in London, and will make their way to Los Angeles in October. You can see RR's Vision in motion in the video below.